The Artemis Accords, a NASA program founded for the international unity in space, has just had its first signatures from eight countries.
The Artemis Accords are a guide that sets precedence between international cooperation and activities which pertains to space exploration moon exploration. The program, which was announced earlier this year, hopes to continue to plan the first woman (and next man) to the moon mission in 2024.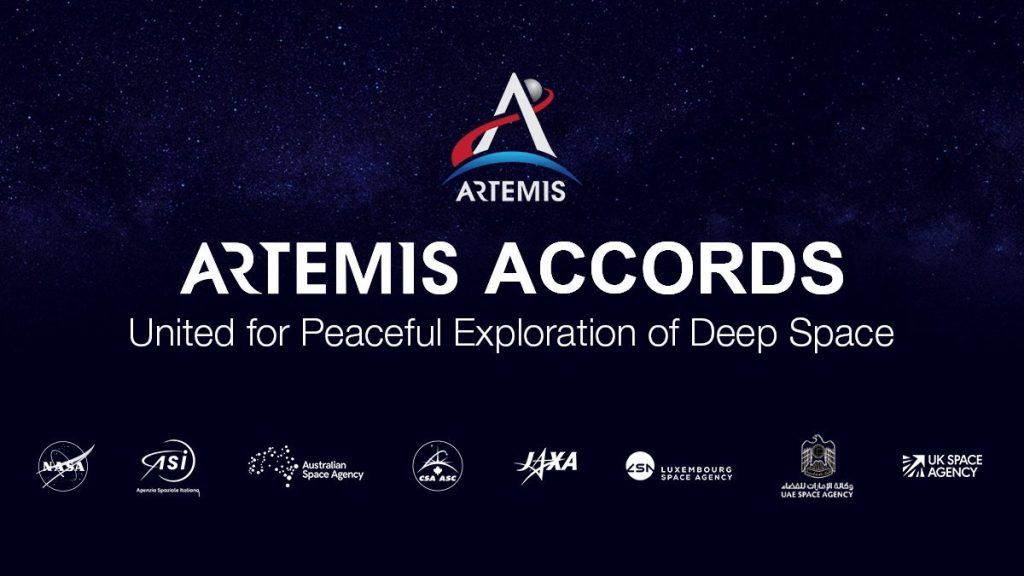 NASA also hopes that these new partnerships will aid in a stable and solid presence on the moon, all in preparation of their plan to have a human expedition on mars later on during the decade. Mike Gold, a NASA acting associate administrator for international and interagency relations, stated in NASA's press release of the signing that while the current goal of NASA is to go to the moon, the accord's purpose is to unify. 
---

"Fundamentally, the Artemis Accords will help to avoid conflict in space and on Earth by strengthening mutual understanding and reducing misperceptions. Transparency, public registration, deconflicting operations – these are the principles that will preserve peace."
---
The first nations to sign the Accord were Canada, Italy, Japan, Luxembourg, United Arab Emirates, United Kingdom, and the United States of America. The details of the accord are also detailed in the release, many of them written to foster peace between agencies, as well as over safety as well as cooperation in information. 
Jim Bridenstine, a NASA administrator, also tweeted his statement which appeared in the release. 
NASA is hopeful that more countries, as well as other private agencies, will join the unification under the accords.

Makes us want to reread Andy Weir's "The Martian" and "Artemis" for sure!
Related Posts
DISCLOSURE: This post may contain affiliate links. Meaning when you click the link and make a purchase, we receive a commission, which helps Nerdbot keep the lights on.