If you're ever bored at home might I recommend watching old re-runs of "Double Dare?" The show that started initially in 1986 and went on for many seasons to come. Of course the name would then be changed to "Super Sloppy Double Dare" by the time I was watching it. Then it would transform twice more becoming "Family Double Dare" and "Double Dare 2000."
Other shows such as "Nick Aracade," "Make the Grade," "Figure It Out," and a ton more offered kids prizes as well as cash as a way to offset the tax on the cost of the prizes. And the prizes ranged from anything from the most current video games to gift certificates to Toys R' Us.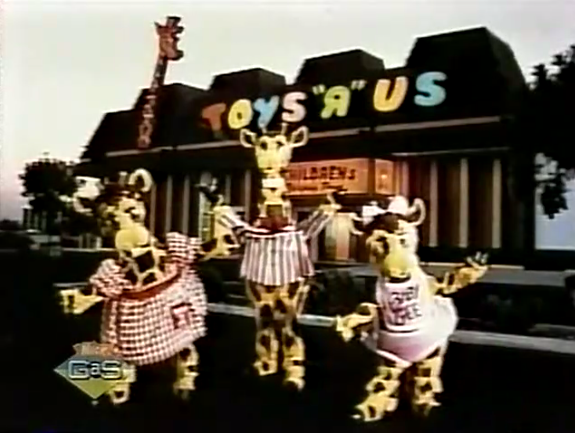 Now you can do this with just about any re-run on TV. Shows like "The Price is Right" are veritable time capsules of home electronics and price points. But for me Nickelodeon holds a special place in my heart. Not only because of the prizes but the mechanics of the games. For example "Nick Arcade" had kids actually go into a video game! How cool was that to watch as a kid. And if they won games like "Legends of the Hidden Temple" you could get anything from a moat consolation prize of Hersey's syrup to a temple consolation prize of an Addams Family game for Sega Genesis.
Now if you want to know what the grand prizes for any given shows it's really best to watch them. But I have uncovered a wiki that tells you in order what episodes gave out what prizes. Thank the information filing gods that this exists because it's now my new favorite thing. You can find the entire list of "Double Dare" prizes listed here.
Some of my personal favorites are:
And there are a whole lot more that will take you through a serious time loop. If you want to know more about the show "Double Dare" itself I recommend watching this video which I have been watching today. It actually inspired me to write about how much I love the prizes.
Related Posts
Author