Who woulda guessed that "Tiger King" would continue to be the gift that keeps on giving? Certainly not us, the reluctant viewers who have somehow become fascinated with the people involved. So much so that anytime certain names cross the newswires, we're immediately interested to find out what the heck is going on.

Today's story involves Carole Baskin of Big Cat Rescue in Florida, and Jeff Lowe. You'd best recall Lowe for his….fashion choices…during the docu-series about Joe Exotic and his large cats. And again for alleging his recent stroke was the result of being poisoned. We digress.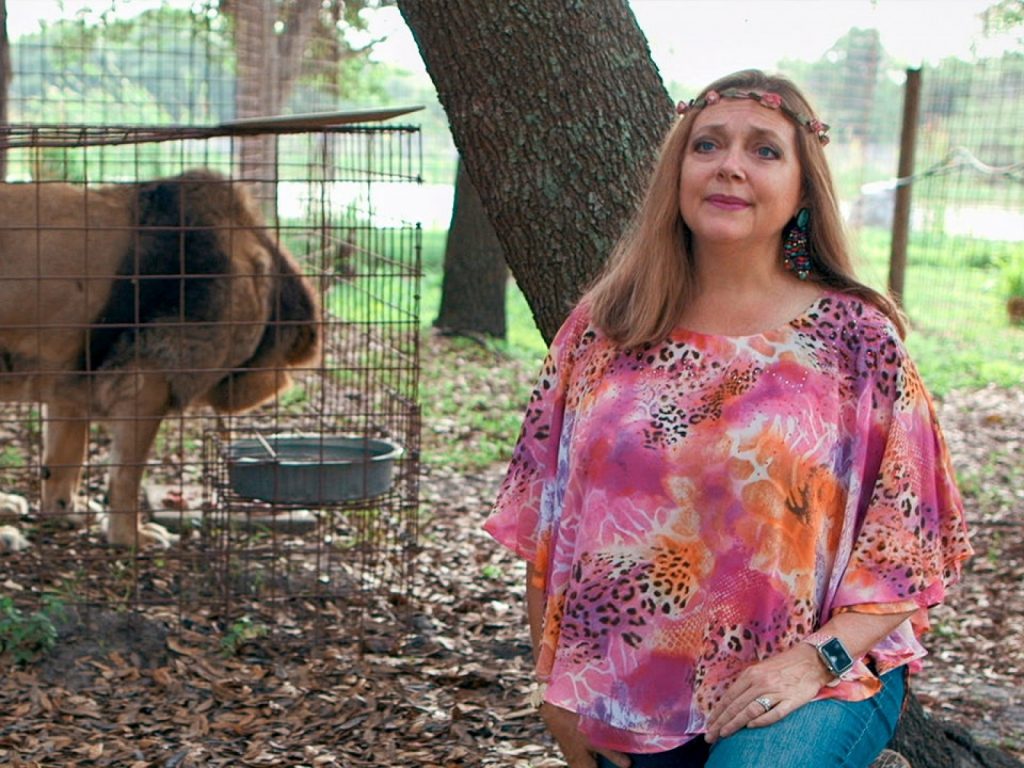 TMZ reports an incident involving drones flying over the now infamous Oklahoma 'nature' park. Apparently, Carole and her husband Howard Baskin were witnessed at Lowe's neighbor's property, along with a film crew, flying drones to conduct a wellness check on the animals still housed in the facility.
This resulted in an altercation with Lowe and his neighbor's son. A "tussle," as it's being called.
Per TMZ's report:
---
Jeff claims it was the neighbor's son who started the fight, throwing coffee at his car and pushing him. However, Howard claims Jeff started the fight with the neighbor's son … he says Jeff attacked unexpectedly and dragged the guy to the ground.

The incident is far from over … our law enforcement sources say the police report will be sent to the local District Attorney, who will determine whether Jeff or the man he was fighting will be charged.
---
Obviously, we'll let you know what we hear about this situation- if yet another charge gets added to the saga of "Tiger King."