Get ready to get weird! "Doom Patrol" is coming back for a third season, and HBO Max will continue to be their home. HBO announced Saturday that the critically acclaimed Super-loser show will be returning to the platform for another season. After a wild cliffhanger ending for season 2, this is the best possible news for fans of the show.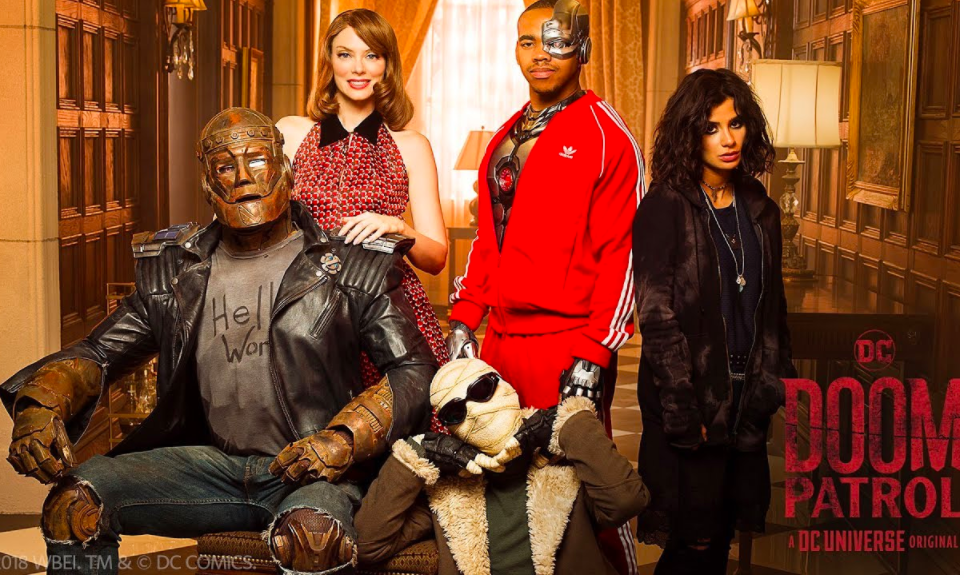 Speaking about the move from DCU to HBO Max, DC Comics Chief Creative Officer Jim Lee said in a statement about the news:
---
"Truthfully, that's the best platform for that content. The amount of content you get, not just DC, but generally from WarnerMedia, is huge and it's the best value proposition if I'm allowed to use that marketing term. We feel that is the place for that."
---
The show, which originally was produced and aired on streaming service DC Universe, stars Brendan Fraser as Cliff Steele aka Robotman, Matt Bomber as Larry Trainor aka Negative Man, Diane Guerrero as Jane aka Crazy Jane, April Bowlby as Rita Farr aka Elasti-Woman, and Jovian Wade as Victor Stone aka Cyborg. All of them have experienced trauma that gave them their special abilities, but with the guidance of Timothy Dalton as The Chief, they come together to help investigate phenomena as unique as them. 
The DCU landing on HBO Max has been great for viewers who are now able to access content through one albeit more accessible streaming service. "Doom Patrol" certainly deserves another season, and you can read our review here. Here's hoping DC's other acclaimed series "Harley Quinn" gets the same good tidings.

Are you excited for "Doom Patrol" to return?