This is kind of what we were worried about happening with the victory for #ReleaseTheSnyderCut proponents- a rash of director's cuts that no one really wants, with few exceptions.

We're not sure which of these David Ayer's declaration that a director's cut of "Suicide Squad" exists falls under.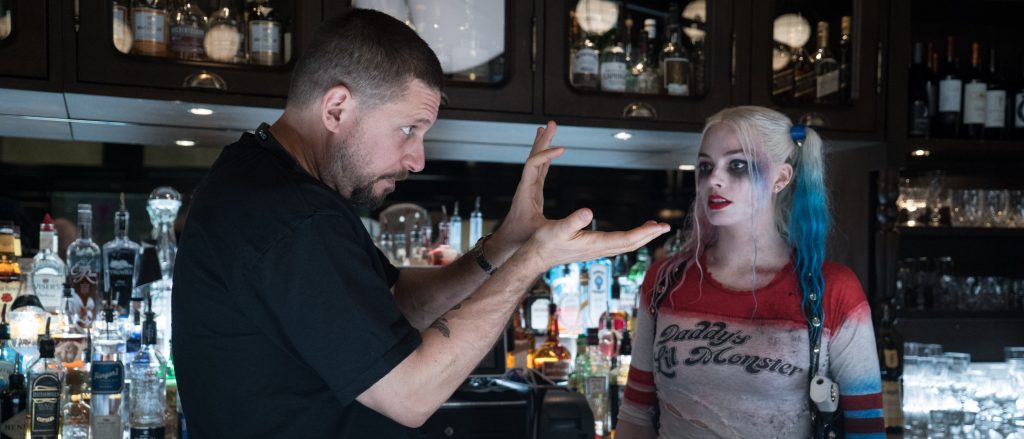 To backtrack- on May 20th, Zack Snyder announced to the world that the long rumored "Snyder Cut" of "Justice League" was real, and would be officially released on HBO's new streaming service, HBO MAX, in 2021.
The following day on May 21st, Ayer tweeted that his "director's cut" was a rumor, and not something that would see the light of day. (Even though back in 2016, he said the resulting film *was* pretty much "his cut," minus about "10 minutes" of footage they didn't end up using.)
And then on May 24th, Ayer confirmed that it did actually exist.
The translation of the above tweet reads "Of course it exists. And it is almost complete except for some visual effects."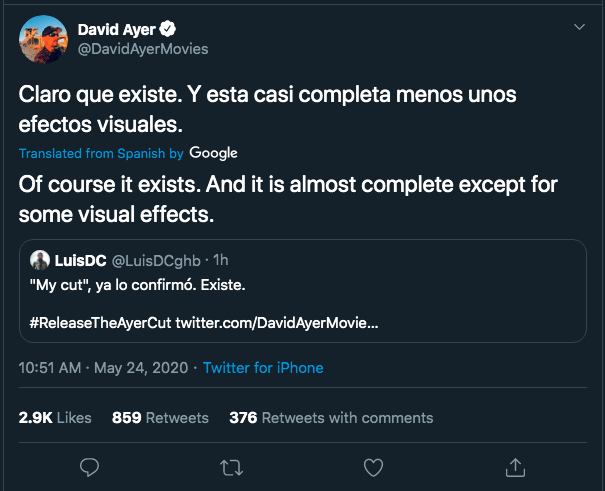 Back in 2016, both Ayer and then WB production president Greg Silverman released a joint statement to The Hollywood Reporter stating: "This was an amazing experience. We did a lot of experimentation and collaboration along the way. But we are both very proud of the result. This is a David Ayer film, and Warners is proud to present it."

But….they weren't. While only John Gilroy is credited, MULTIPLE editors were reportedly brought in to produce several different cuts of the film. THR says that a source claims the final editor was Michael Tronick.) "When you have big tentpoles and time pressure, you pull in resources from every which way you can," says this source. "You can't do it the way it used to be, with one editor and one assistant editor."

Considering how…not great the film was, maybe Ayer's vision was lost in Warner Bros. Pictures' haste to release the movie.

We'd definitely watch it, for science.


Related Posts