This fall, Gary Whitta ("Rogue One: A Star Wars Story," "The Book of Eli") will usher in the brand new sci-fi adventure concept, "Gundog." The story is set in a world where giant alien mechs have taken over the earth while a young woman finds a map that may just save humanity. Sounds like an interesting story right? Well, the story and motivation behind it may be even more interesting. 
"At the beginning of my career, like almost 20 years ago, I would have written Gundog as a spec screenplay," Whitta told Gizmodo. "In the naive sense, I didn't really understand at that point that big expensive original science fiction from not particularly well-established writers [are] a nonstarter…Even as established as I am in my career now" he elaborated. "I know exactly what's going to happen. It's going to go to every studio, maybe 15 or 20 different people are going to read it across the studios. They're all going to pass. 'Too expensive. It's original.' And six months of my life basically is wasted so 20 people can read a script and put it on a shelf." He laments the process is "heartbreaking. If I'm going to that amount of work into something. I want to know that it's going to find an audience."
After spending time with comic book writer Mark Millar ("Kick-Ass," "Kingsman") he realized his mech dream could still be shared with the world. Whitta realized Millar "gets the creative satisfaction of writing the comic and getting it on the shelves the way that he wants it. But then, the commercial satisfaction of it finding a much bigger audience through a movie or a tv adaptation." This "very, very smart," plan can give creators the best of both worlds. 
Whitta tested this concept in 2015 when he had an idea for the medieval period piece, "Abomination." He knew no studio would take a risk with something so expensive to make so he published it as a novel. "It was much easier than the Sisyphean struggle of trying to push a movie uphill in Hollywood." It found an audience which of course led to the demand for the screen rights.
This experiment outside of the Hollywood system leads us back to "Gundog." While Whitta first came up with the idea in 2004, he didn't write it until 2019-2020. He started to weigh what to do with the idea when it hit him "maybe this is the one where I just do it all myself just to see." "Maybe it means that it doesn't find as big an audience," he admits "but I like the idea of just doing it all on my own terms."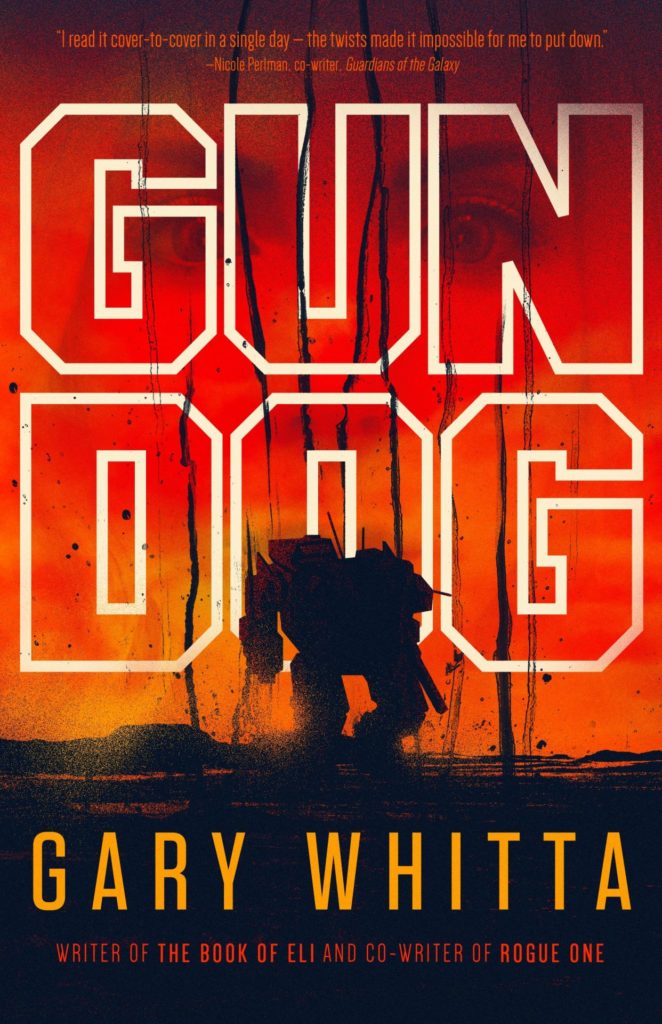 With the help of performer Shannon Woodward ("The Last Of Us Part II") and composer Austin Wintory ("Assassin's Creed"), they made "Gundog" into an audiobook. It was released in 9-hour-long episodes via Twitch live streams, that also had live discussions and a post-show Q&A. Eventually, the whole project was released as a narrative podcast.
"These days, whether it be YouTube or Twitch or self-publishing on Kindle, whatever it may be, there are ways around the gatekeepers now," Whitta said. "You don't have to ask for anyone's money or permission to get a story in front of an audience. So it's been fun to get to experiment with trying to get directly to an audience and not having to worry about anyone getting in your way."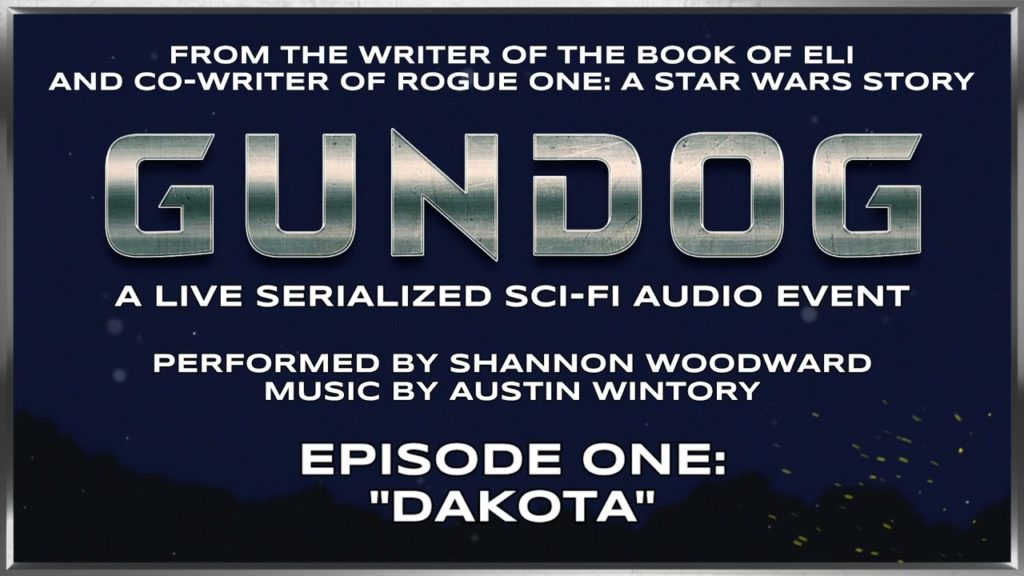 With all of that being said Whitta does acknowledge that he is not making a living off of projects like "Gundog." He estimates that 90% of his work is still as a paid screenwriter which affords him the funding to do passion projects like this. It has also given him an established name that helps him reach a much wider audience. So while this strategy may not be as viable to up-and-comers it shows that there is still a way around the seemingly impossible-to-enter Hollywood system.

Listen to episode one of "Gundog" now: