A young father is dead and his brother injured in yet another case of a gender reveal party going terribly wrong. In the upstate New York town of Liberty, Christopher Pekny was preparing a home-made explosive device, intended to colorfully indicate the gender of his upcoming first child. Unfortunately, the device exploded in his garage, taking his life and sending his brother to the hospital where his knee had to be rebuilt.
The somewhat recent fad of gender reveal parties tends to incorporate the usage of a pyrotechnic device that ejects blue or pink colored smoke. Social media has caused the prevalence of these parties to grow in popularity which, not surprisingly, has also caused an increase in accidents arising from them.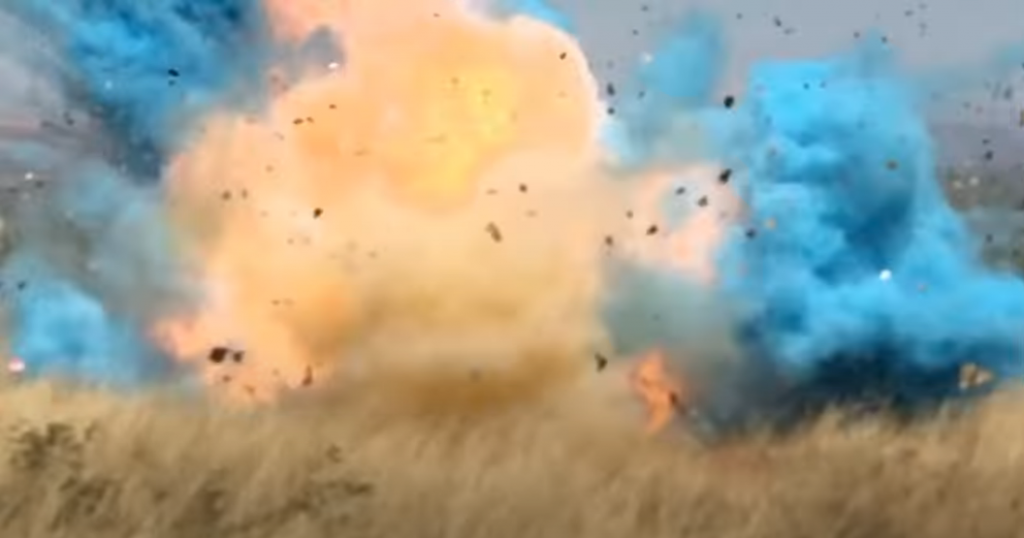 In September of 2020, one of these celebratory events triggered a massive wildfire in California. The same thing happened in April of 2017 in Arizona. A man at a gender reveal party shot at an explosive target intending to release blue powder into the air. The subsequent blast ignited the surrounding brush, leading to a 47,000 acre fire that caused over 8 million dollars in damages to the area.
On an individual level, Christopher Pekny is not the first to die in such a situation. Even earlier this month, a Michigan man was killed by shrapnel from an exploding canon that was meant to eject one of the colored smoke bombs. In 2019 an Iowa woman was killed when a home-made explosive device functioned less like a canon to eject the colored powder and more like a pipe bomb.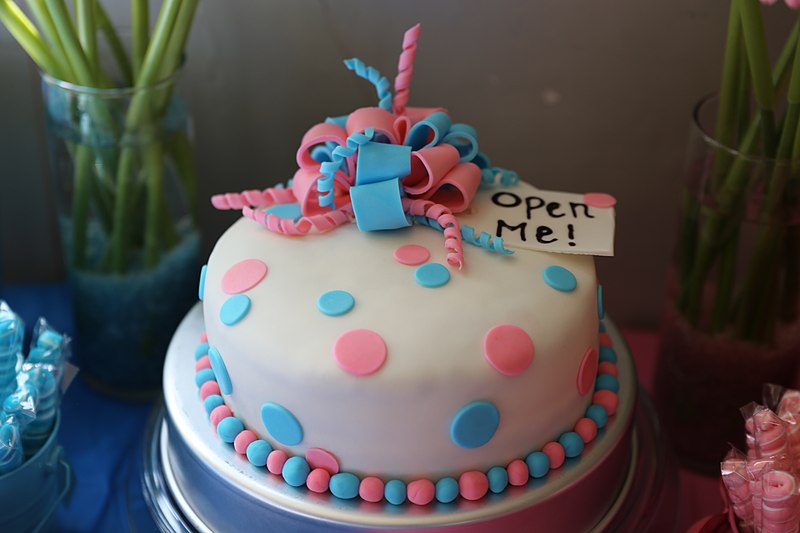 Criticism enough can be levied at the outdated use of blue and pink to indicate a child's gender but the use of pyrotechnic devices to announce it is arguably a ridiculous indulgence. People have done colored cakes for example that accomplish the intended goal without putting people's lives, or the environment, in peril. A lot of these actions are done in an effort to make an impact on social media. As we've reported before though, doing dangerous things for exposure and notoriety can end in terrible ways.
This is not to say that's what Christopher Pekny and his loved ones were trying to do and it's not our job to speculate on it. The exact cause of what triggered the explosion that claimed his life is still under investigation but the fact remains, making your own incendiary device is dangerous.
Whatever the results of police investigations indicate, they won't change the fact that Pekny's life was ended. So please, if you're so inclined as to do a gender reveal party, please reconsider using explosives and pyrotechnics. Furthermore, please do not attempt to make your own device. No child should ever have to come into this world having lost a parent like this.