One of the more popular unofficial app stores is AppCake, offering a great selection of third-party apps, games, tweaks, and more. Many of you will know it as a jailbreak app but, given that jailbreaks are few and far between now, the developers have made it so that anyone can use their app for free, regardless of whether they use a jailbreak or not.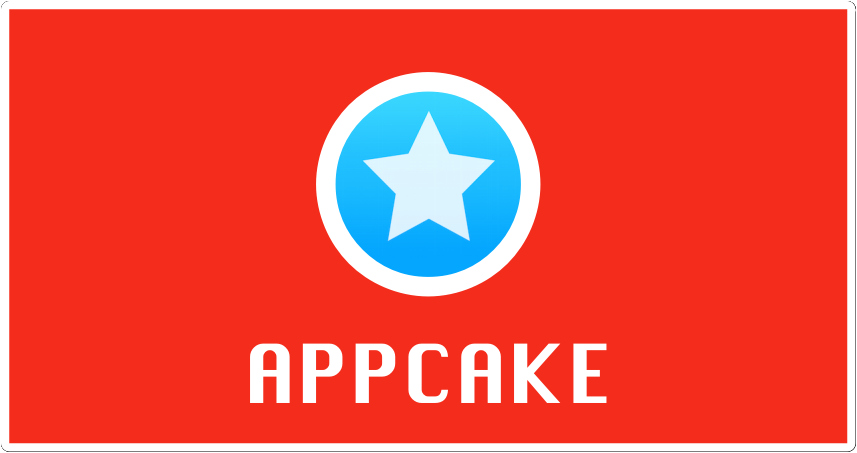 What is AppCake?
It is a free iOS platform that lets you install unsigned IPA files. While these are legal to use, they don't make it into the app store because they don't meet Apple's requirements. A similar app that many people use today is Cydia impactor. Still, AppCake has the edge – Cydia Impactor required that you downloaded your IPA files first. Still, AppCake provides a whole library full of unsigned files and allows you to download and install your own IPA files.
Released by iPASTORE in 2008, AppCake was developed by iPhoneCake, and they have recently updated their app to support iOS 9 through iOS 14 without having to jailbreak your device first.
How to Install AppCake:
Although jailbreaking your device is not a requirement for this app store, you also won't get it from the official app store, which means you have to download it directly to your iPhone or iPad. This is not difficult, but first, a warning. The IPA files in AppCake are signed using enterprise certificates. These are expired, and Apple may revoke them. You can stop this by using a good VPN or installing an anti-revoke app first.
Launch the Safari browser and open the AppCake download page
Download AppCake onto your device and tap Install on the window that opens.
When you see the AppCake icon on your home page, the installation is done.
Tap on the app icon, and an untrusted developer error will appear – note the developer's name in the message and close it down.
Open iOS Settings and tap on General.
Go into Profiles & Device Management and find the developer name in the list.
Tap it and tap on the Trust button – close Settings, and AppCake is ready to use.
How to Use AppCake:
You can use AppCake in two ways:
Method 1: Pre-Installed Files
Launch AppCake on your device
Pick an app or game you want to download and tap it.
Follow the on-screen instructions to download the file to your iPhone or iPad.
Method 2: External Files
Launch Safari and find the IPA files you want to download – please only use reputable sources.
Download it and send it to AppCake
Launch AppCake and tap the Downloads button
Tap the IPA file you want to install, and AppCake will sign and install it for you.
AppCake Features
AppCake offers users lots of cool features:
Free
User-friendly
Choose from thousands of pre-installed IPA files.
Download your own IPA files via the internet
No irritating ads
Easy to use with the Enterprise Developers Profile
Choose torrents to speed up your downloads.
The developers didn't think those were enough features, though, so they also included:
A file manager, so you can monitor downloads and manage all your downloaded files.
A web server so you can access all your files from your device or any browser, which means you can upload and download files between your device and your computer
Search facility which makes it easy to find specific files to download
Customizable settings, including setting your downloads to install and fix the app automatically crashes on iOS 12 and iOS 13.
Deleting AppCake:
Deleting AppCake is easy enough to do, and there are two ways:
Method 1: App Icon
Find and long press on the AppCake icon.
When it goes into wiggle mode, tap on the x in the top corner of the icon.
Tap delete on the popup message.
Method 2: App Profile
Open Settings > General
Go into Profiles & Device Management
Tap on the profile for AppCake
Tap on Delete App
Both of these will delete AppCake from your device.
Frequently Asked Questions:
Every day we get asked questions about AppCake, so these are the most common ones answered:
Do I Need to Jailbreak My iPhone/iPad?
No. Once, it was the most popular Cydia app for installing modified apps and tweaks on iOS devices, but now the developers have updated it, and anyone can use it. The app includes thousands of unsigned IPA files and a few jailbreak utilities, such as Unc0ver and Electra.
Will Using AppCake Void My Device Warranty?
No. AppCake is legal and doesn't require any permissions outside of those required by official app store apps. You do not need to jailbreak so you are not hacking the iOS security, and you may be asked for your Apple ID. When you use your ID, the app is verified by Apple as safe. However, if you need to return your device to a  store for any reason, you can delete AppCake and reinstall it later.
Is it Safe to Use?
Yes, it is perfectly safe to use. The app is monitored 24/7, and regular updates are released – you must install these to ensure your device and data are kept safe. You don't need to jailbreak because your device is not left open to threat as you are not hacking the iOS root. We also tested AppCake and can tell you there is nothing in it that can harm your data or device. You can use antivirus software if you want an extra layer of protection.
Once, you needed to jailbreak to install AppCake, but now anyone can use it to install whatever IPA files they want on their devices. It is free to use, safe, and legal, so go ahead, download it today and give it a try.