We say "finally," and that's because way back in 2018 during a San Diego Comic Con panel about of all things "The Orville," we were privy to a bit of information about a revisit of "Clive Barker's Books of Blood." At the time, the information came DIRECTLY from Brannon Braga, who was kind enough to tell us (well, namely me due to our previous interviews) that a brand new project was coming from the dripping bloody pages of Clive Barker.

It was a news tip I handed to my then-outlet Bleeding Cool, and we were the first to report on it. Braga said both he and Seth McFarland were involved at the time, and that Braga would also be directing. At the time, the project was believed to be a mini-series, or a single-season anthology series centering on Barker's work.

Just this past weekend, Hulu FINALLY dropped a teaser image and some scant details about what their "Books of Blood" is going to be. No, we still don't know what stories it'll be adapting, but we can guess it won't be "Hellraiser" or "Candyman."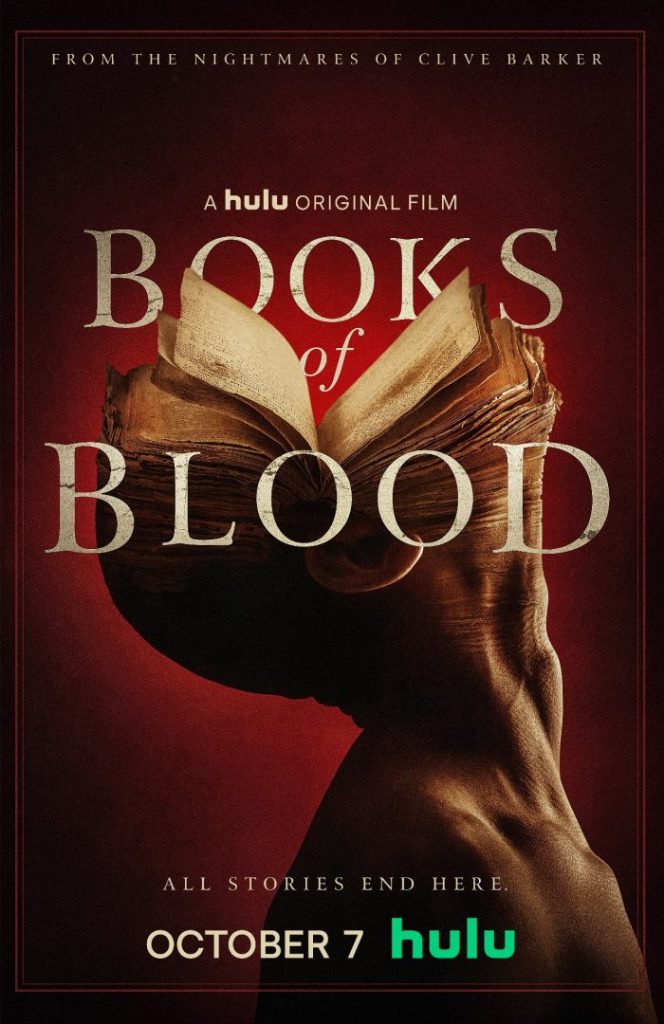 So, from this we've gleaned that (obviously) the project is now a movie.
"Based on Clive Barker's acclaimed and influential horror anthology Books of Blood, this feature takes audiences on a journey into uncharted and forbidden territory through three uncanny tales tangled in space and time."

The cast includes Britt Robertson, Rafi Gavron, Anna Friel, Yul Vazquez, and Freda Foh Shen. 

Braga IS directing, with executive producers including Braga, Seth MacFarlane, Erica Huggins, Alana Kleiman, Brian Witten, Jeff Kwatinetz, Josh Barry, Clive Barker, and Adam Simon.
"Books of Blood" will hit Hulu on October 7th 2020, just in time for Spooky Season.