Over the past few years Netflix, has grown dramatically as a platform and now has hundreds of film and TV titles for people to watch online. The streaming platform features many different categories so that there is something for everyone to enjoy. Even popular shows such as Peaky Blinders have become so popular that fans of the show have taken part in Peaky Blinders themed parties and there is even a Peaky Blinder video game set to be released later this year.
Online there are even many TV and film-related slot games available that people can play such as online slots at Gamingclub.com. So what is worth binge-watching right now? For a while now Netflix has been creating thrilling Netflix Originals for fans to enjoy. Whether you are a fan of action, thriller, drama, or comedy, here are some great Netflix Originals shows that you don't want to miss out on!  
"Tiger King"
One of the most gripping and thrilling documentaries to watch right now on Netflix is "Tiger King." This seven-part true crime series that is about the life of zookeeper Joe Exotic. The series explores big cat breeding and its bizarre underworld. The show involves a cast of eccentric people and tells the tale of a true murder for hire crime. It has been ranked as one of the most successful Netflix releases to date with over 34.3 million people watching it within the first ten days. If you want to watch an exciting show that everyone is talking about right now, then check it out on Netflix right now!
"Ozark"
Starring Jason Bateman, "Ozark" is the story of a financial advisor who becomes involved in money laundering for a drug boss. His family is forced to relocate to the Ozark Mountains in Missouri from the Chicago suburb after the laundering scheme goes wrong. The show has received great praise for it's acting, direction, and tone and has also received many nominations over the years too. It received fourteen Primetime Emmy nominations for which Bateman won an award for Outstanding Direction and Julia Garner won one for Outstanding Supporting Actress in a drama series. 
"The Crown"
This show is based on an award-winning play "The Audience" by showrunner Peter Morgan. "The Crown" is a classic show that depicts the life of Queen Elizabeth II from the 1940s all the way to modern times. You will love how the characters merge the modern and ancient times to give you a drama worth spending your time and money on. The series commences with an inside look at the ancient reign of the queen, who ascended to power at the age of 25 following the death of her father, King George IV. In season 1-2 Queen Elizabeth II was played by Claire Foy who received a Golden Globe for her performance. Academy Award winning actress Olivia Colman took over the role in season 3 as an older Elizabeth. 
"Stranger Things"
If you like watching science fiction shows or horror dramas, then "Stranger Things" is a great show that you can binge watch on Netflix right now! The first season includes the investigation of a young boy that has vanished amid strange supernatural occurrences in the town. One other strange occurrence is a mysterious little girl that appears to have psychokinetic powers. With thirty-three episodes to binge, this Netflix Originals TV show is one that everyone talks about. The show has been nominated for BAFTA Awards, Primetime Emmy Awards, and Golden Globes. If you are looking for something to stay up for, then this Netflix show is really worth it.
"Orange Is the New Black"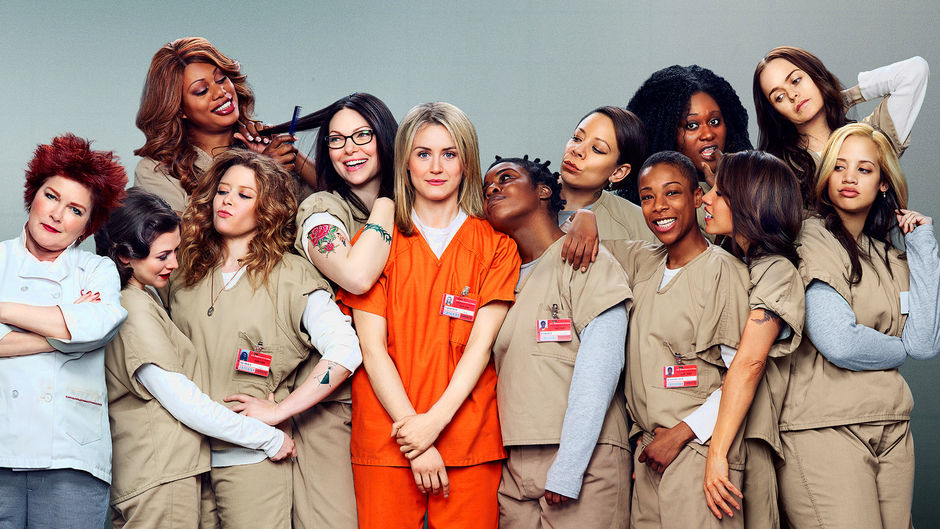 "Orange Is the New Black" found its way to our screens in 2013. Last year it aired its last ever episodes with season seven. "Orange Is the New Black" follows Piper Chapman, a privileged woman from New York, who ends up in a women's prison when her past crime catches up with her.  Piper, who is normally a law-abiding citizen, is given a prison sentence and she has to face the reality of prison life. The Emmy Award winning show has done well during its run and has also been nominated for six Golden Globes.

With 91 episodes, all available on Netflix, could this be your next show to binge watch?
Author