We guess we know how season 2 of Netflix's "Tiger King" saga is going to be about. [Editor's note: this is a joke, there is no season 2 of "Tiger King" in the works. Yet.]

An Oklahoma judge has ruled in favor of Big Cat Rescue head Carole Baskin, awarding her control Joe Exotic's 16-acre animal park in Garvin County, Oklahoma including its array of big cats.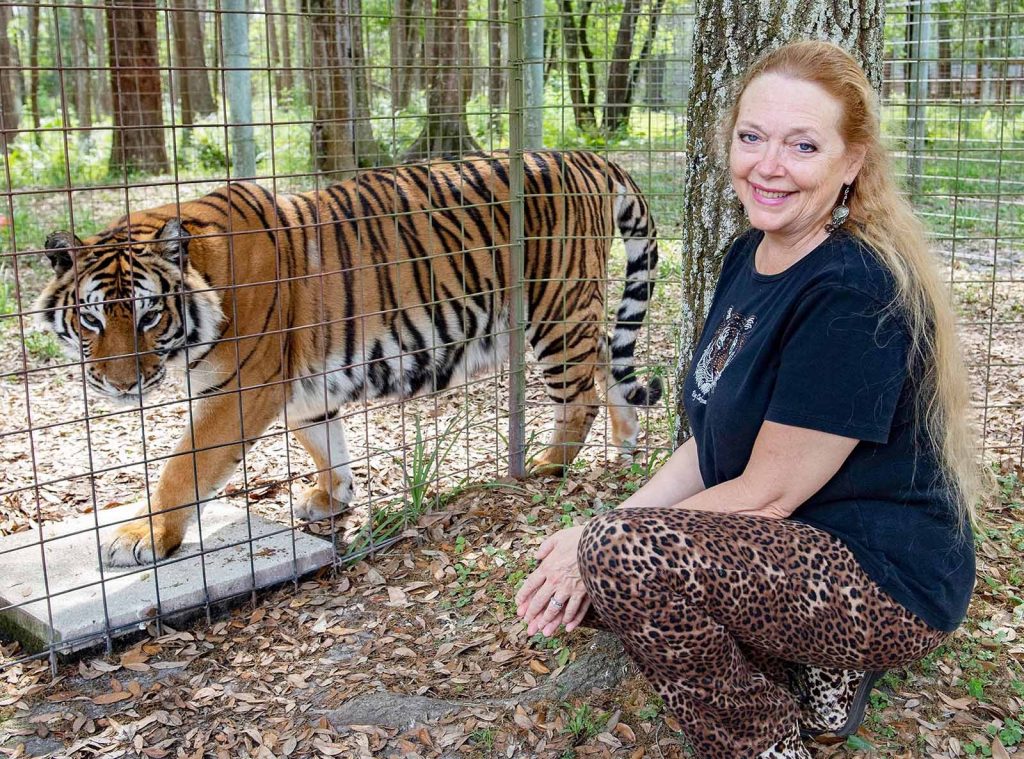 Included in this particular judgement are cabins and vehicles associated with The Greater Wynnewood Exotic Animal Park, which is sometimes called the G.W. Zoo and formerly the Garold Wayne Exotic Animal Memorial Park.

The order specifies that GWDC must "vacate the Zoo Land premises within 120 days of service of this Order …Vacation of premises shall also require removal of all zoo animals from the Zoo Land."

Joseph Allen Maldonado-Passage aka Joe Exotic is currently serving a 22-year prison sentence on charges of attempting to hire a hitman to kill Carole Baskin, as well as multiple counts of animal abuse.

According to CNN, Jeff Lowe's (current owner of GWDC) attorney Walter Mosley said the judgment was not unexpected. "We anticipated Carol Baskin getting the title to the former park that once belonged to Joe Exotic, and we did not challenge her attempts to do so. All of Jeff's focus is on opening the new Tiger King Park in Thackerville, (Oklahoma), which should be opening in the next 120 days."

Howard Baskin, Carole's third husband, offered this statement on Big Cat Rescue's official Facebook page about the decision:


Also, fun fact- Hillsborough County Sheriff Chad Chronister now CONFIRMS that the will of Baskin's second husband, Don Lewis, is a forgery.

"They called in some experts to say that the will was a forgery and I had already told them that two months ago," Chronister said while speaking with 10 Tampa Bay. "They had two experts deem it 100% a forgery.  There's no recourse. A judge deemed it valid. So the civil side of it, with the execution of the will [and] dispersement of the funds is one thing. But then you have the criminal side which is unable to prosecute."
For More on Carole Baskin and "Tiger King":
Sign up to Receive the NERDBOT News!