Viz Media has once again made a beautiful release with the Sailor Moon Super S Movie. This is the third and final movie in the Sailor Moon Universe was released on February 12th this year. Sailor Moon Super S The Movie features Chibi Usa as she and the Senshi fight the Black Dream Hole.
The movie looks crisp and clean and the audio is amazing. A lot of work went into keeping the original Japanese sounds throughout the entire dubbing process. The English Dub over the Japanese audio sounds amazing not only throughout the entire series but especially in this movie.
The overall presentation of the movie is wonderful. The outside cover is a very pretty shiny purple and the inside DVD/Bluray cover is from the poster for the film used in Japan.
"For the first time completely uncut and remastered! Around the world, children are disappearing—and the culprits are not of this world! The evil Queen Badianier plots to trap Earth in a dark energy field called the Black Dream Hole, powered by the sweet, sugar energy produced from the dreams of children. Meanwhile, Chibi-Usa befriends Perle, a new kid who seems to have grown fond of the town's warm and friendly atmosphere. Their peace is short lived when they find the town's children suddenly start sleep-walking out of their homes, including Chibi-Usa! Sailor Moon, Perle, and the Sailor Guardians must now fight to save the lost children before the enemy can place the world into an eternal sleep that's definitely not sweet!"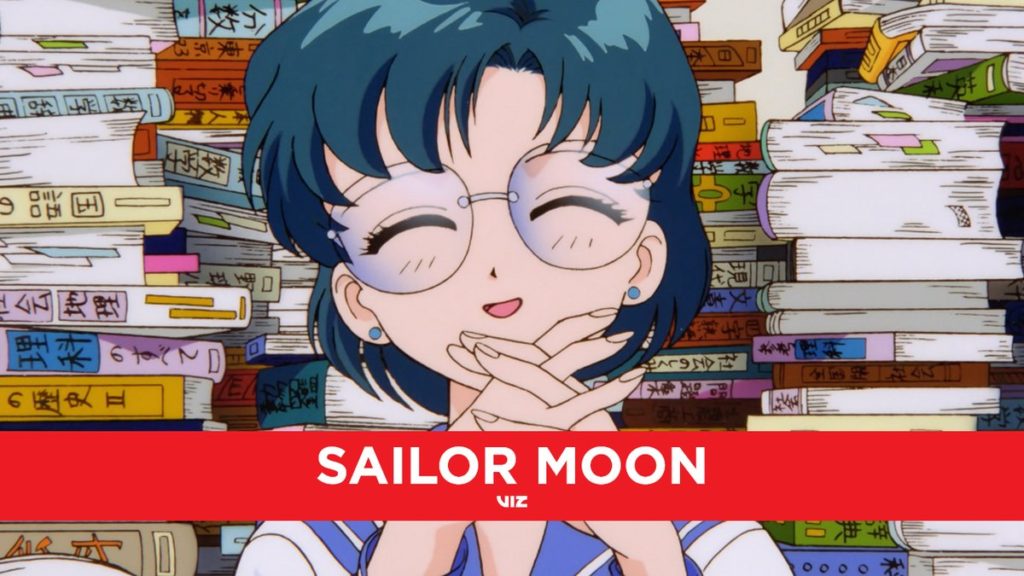 The best part of this blu-ray release besides the movie itself is the inclusion of "Ami's First Love". Ami's First Love is a short side story from Sailor Moon SuperS that has never been dubbed officially before and not many have seen. If you have seen it, it was very poor quality and on the internet in pieces.
A complete list of the extras included on this disc are:
Ami's First Love
Art Gallery
Interview with Kate Higgins
Interview with Sandy Fox
Interview with Tara Sands
English Theatrical Credits
Trailers
More from VIZ Media
The animation in this movie is some of the best seen in the Sailor Moon series. SuperS has always been considered the season with some of the prettiest art stills. It is definitely worth checking out if you haven't seen it before, and a must buy if you are a die hard fan of the series.
You can get your copy from Amazon Here.