This is a "Nerd Voices" contributing piece by Nerdbot reader Johnnie Nieto. Check him out on Nerdbot Media's Live Horror Show Flatline TV!
The Warner Bros. Hollywood Studio Horror Made Here Event continues to reinvent itself year after year not just contributing to Los Angeles Halloween Haunts; but helping reinvent them. Los Angeles Haunts have a wide range of Haunt attractions from Theme parks to House Haunts with decades of experience to first timers. But what happens when a Studio throws its hat and company owned property in to the mix.
In its 3rd year WB studio uses some of its largest properties to create an amazing experience. The Conjuring Universe, DC's Batman Universe, The Exorcist, True Blood, IT and did I mention Freddy and Jason? Be prepared to have your visual cortex blown!! Here is a quick rundown: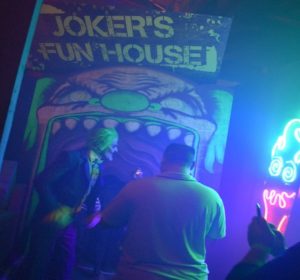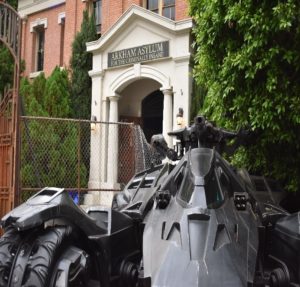 Escape from Arkham Asylum – Normally you wouldn't find it to scary or unfamiliar to see the Joker run amuck during Halloween, but what if it involved a complete take-over of Arkham Asylum and all its inhabitants? As you enter and get processed/convicted by Judge Joker you start your descent through Arkham and Batman's Rogues Gallery. The character acting in this is maze is on another level with both Joker's literally stealing the show. Highly recommended and a must do for any Batman fan!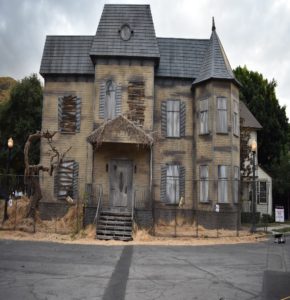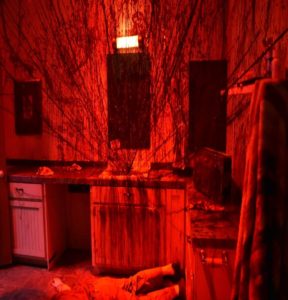 The Neibolt house aka The Home of Pennywise – This attraction was originally created last year as a promotional haunted house before the release of the film and then moved to last year's HMH, which had several actors running around as Georgie with an encounter of an animatronic Pennywise at the end. This year the house has been extended and shows more of the memorable scenes from the movie as well as more scare actors and favorite icon than just Pennywise. All "IT" fans will reveal in the small details of the house from Beverly's bathroom to the slideshow effect that transports you to the movie set that has come to life in all its Horror Glory.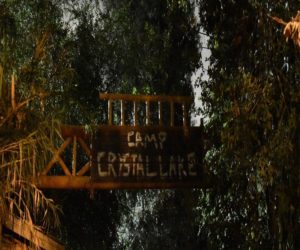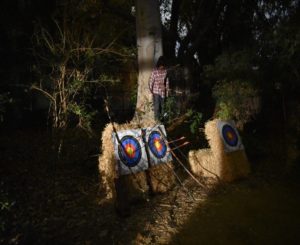 Freddy vs Jason: Crystal Lake Backlot Tour – The tour has two huge horror icons attached to it and was something that we felt may be disappointing, especially since we recently have been on a Horror tram tour that felt very … unsatisfying. This was not the case on this tour not only did it have some iconic based sets for both Horror Icons. It throws you in Crystal Lake camps and answers the question "How would Freddy try to take over Jason's stomping grounds?"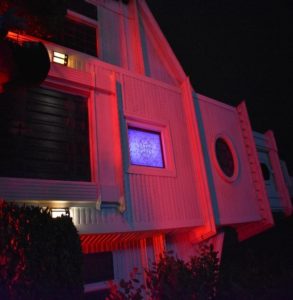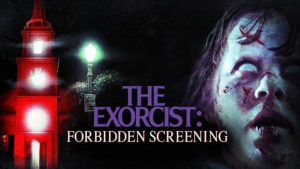 The Exorcist: Forbidden Screening – This will be the longest wait for most of the attractions as it is done in 10-minute intervals and only seats about 60 people per interval. The 4D attraction is a more of immersive theatre than a sizzle reel of the movie, which makes it worth the wait. Our suggestion is try to sit towards the middle or front rows for the full experience.
The Conjuring – If you experienced HMH last year, you will be very familiar with this haunt. The experience has been extended and now includes a sneak peak in The Warrens investigation museum, as well as some familiar entities through out the haunt. This experience is well worth the wait and is one of the best renditions of a Blumhouse property available this year.
The Other Attractions – With the Haunts the WB also provide other venues of entertainment to your horror needs. You can have a drink at the True Blood haven for vampire Fangtasia bar from True Blood, Shop for souvenirs at Little Shop of Horrors store, See actual props and wardrobe from some of your favorite Tim Burton movies in the Film to screen exhibit.
Opinion – This is event is definitely more about an immersive experience than a terrifying haunt. Even though it is spooky and detailed it's not made for the extreme haunt fan. With that said was one of the best attractions we have seen this year and is highly recommended. It will not only tug at the feeling of nostalgia but will completely immerse you in several amazing experiences. We can't wait to see more from the WB with the years to come and hope you make this tour part of your Halloween experiences.
Horror Made Here tickets are on sale now, starting from $59 per person at: horrormadehere.com. The VIP premium experience, is cleverly named "The Losers' Club" This will allow for the night purchased front-of-line access to each maze, two complimentary beverages, one free IT photo-op, and free priority parking.