If you were a fan of crime dramas on television in the early 2010s, "Sons of Anarchy" on FX was potentially on your list of favorites. The show depicted the daily lives of the men who made up the outlaw motorcycle club named in the title, but does that mean the activities they participated in were true to life? 
The characters in the show dealt drugs, owned illegal guns, drove recklessly on the highway with their motorcycles, and had a strict code of conduct within their organization. This made audiences wonder whether real-life motorcycle clubs do similar things, and we're here to discuss some of the truths and lies about motorcycle culture depicted in the series. 
Do motorcycle clubs get motorcycle insurance for their bikes? Do motorcycle clubs always participate in illegal activities and commit crimes, or do they just ride with one another to have a good time? And what types of motorcycles do club members ride? We'll also talk about some of the other ways the series tried to show audiences about motorcycle culture. 
Slang Used in the Show
Old lady
There are many slang terms and phrases used to describe people, places, and things in "Sons of Anarchy". One of the most common terms used in the show was "old lady". This was how the main character, Jackson Teller (portrayed by Charlie Hunnam) referred to his girlfriend throughout the seven seasons of the series.
The term is one of endearment, as it means the motorcycle club member is in a serious relationship with the woman they're referring to. This means the "old lady" is a part of the club's family structure, as many motorcycle groups feel like riders and their loved ones are one big family. 
The term "old lady" is an accurate one, as real-life motorcycle groups use slang to refer to their wives and girlfriends. 
Cut
The term "cuts" often referred to the sleeveless jackets the motorcycle club members wore when doing business for the group or riding with their fellow members. 
The jackets were a required part of the club in the show and they are also very important in real life. A member's cut proves their loyalty to the motorcycle club and the values of the members. 
It's also important for motorcycle club members to wear their cut so other motorcycle clubs can recognize what group a rider belongs to on the road. 
Nomad
A nomad refers to a motorcycle club member who is not part of a specific charter of the organization. This term is used throughout the show when various characters want to leave the original charter and ride on their own. This term is used in real-life motorcycle clubs, and it differs from the term "independent".
An independent motorcyclist is someone who rides without being part of a motorcycle club. This term isn't used in the show because all of the riders are part of the Sons of Anarchy or another rival motorcycle club.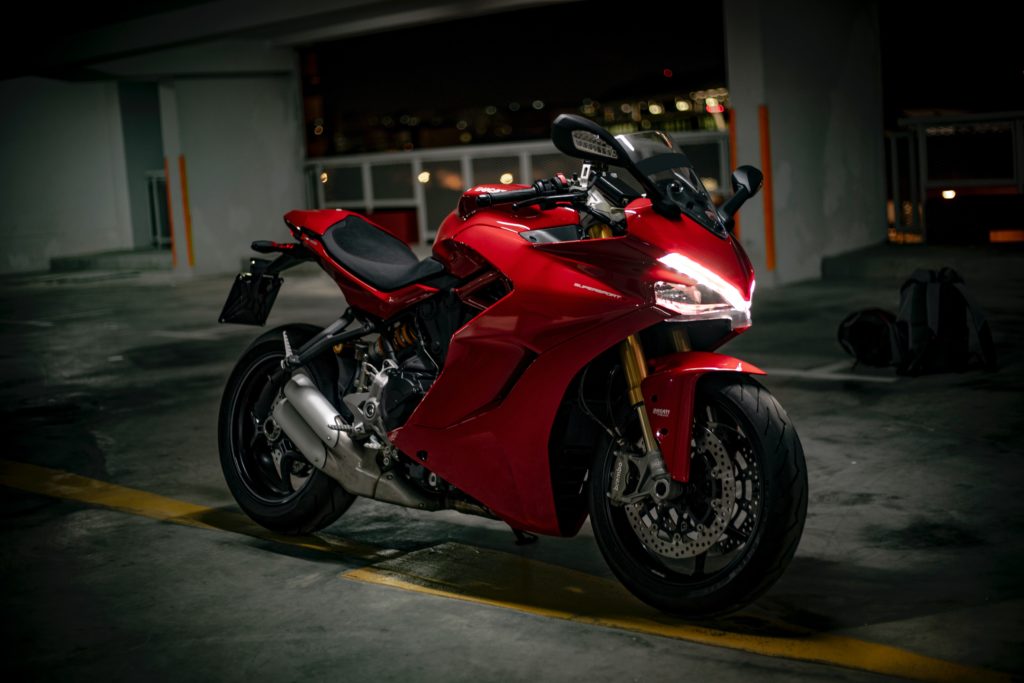 Do all motorcycle clubs commit violent crimes? 
One of the points of tension between the vice president of the club, Jackson Teller, and the president of the club, Clay Morrow (portrayed by Ron Perlman) is how to go about operating illegal activities as a club in the state of California. The Sons of Anarchy participate in illegal drug and gun trades. 
The show never depicts motorcycle riders in a legal manner. This may lead to audiences thinking that motorcycle clubs always do illegal activities like in this TV show. This isn't true. Many estimates claim only one percent of motorcycle clubs in the U.S. participate in criminal activities like the ones in "Sons of Anarchy".
The real-life criminal motorcycle clubs that do participate in these crimes are accurately represented in the TV show. Motorcycle clubs like Hell's Angels have long been tracked by the FBI for crimes like murder, drug trafficking, and more. "Sons of Anarchy" tries to show the inner workings of these clubs, showing what makes their members tick. 
Did the characters in "Sons of Anarchy" have motorcycle insurance? 
The characters in "Sons of Anarchy" often crash on the road while riding their motorcycles. This is caused by them trying to escape from their enemies or from them chasing down other criminals they're engaged in a conflict with. 
They sometimes show them fixing their motorcycles on their own rather than bringing them to an auto shop. This is not realistic of what people would do in real life. Most people would file a claim with their insurance company. You legally need auto insurance to cover your motorcycle just like you would any other vehicle. 
The audience would get bored if they showed the characters in the show getting pulled over by police for not having motorcycle insurance. This doesn't mean you don't need auto insurance for your motorcycle. 
What motorcycles did they ride in "Sons of Anarchy"?
The motorcycle brand the characters ride in "Sons of Anarchy" is typically Harley-Davidson. Although the motorcycle brand is struggling mightily in recent years in sales, Harley is often associated with motorcycle clubs. The show gives an accurate depiction of what motorcycle real-life riders ride. 
Harley-Davidson motorcycles are often marketed as patriotic, liberating, and for people who want freedom in their lives. This means people who want a hobby that makes them feel alive will sometimes ride Harley motorcycles. The characters in "Sons of Anarchy" may ride Harleys for these same reasons. 
Criminals sometimes view their behavior as a way to combat the status quo in American society. Their love for Harleys may be directly tied to their attitudes about their criminal behaviors. 
Did "Sons of Anarchy" make motorcycles more popular?
One of the actors in "Sons of Anarchy", Mark Boone Junior, believes the show helped make Harley-Davidson and other motorcycle brands more relevant when the show was still going. Harley sales jumped slightly during the final season of the show in 2014, but there's really no way to prove this had anything to do with the show's popularity. 
There are so many Best Crime Drama/ Documentaries to watch, but what we do know is that "Sons of Anarchy" was very popular and became one of FX's most successful shows in the early 2010s. It accurately depicted a certain subsection of motorcycle culture, but it doesn't mean the majority of riders are criminals. 
Shawn Laib writes and researches for the insurance comparison site, Clearsurance.com. He wants to help people learn about how accurate television shows are in their depictions of vehicles like motorcycles.