For International Friendship Day, Warner Bros. Discovery has launched Friends Fan Week in celebration of the popular sitcom "Friends." This celebration will run from July 25th until July 30th, 2022, and will consist of several digital and physical events.
One of the most elaborate ways to participate is visiting The FRIENDS Experience created by Warner Bros. and Superfly X. Fittingly this event is based in New York but in honor of Friends Fan Week, it will be touring with stops in Denver, Nashville, Toronto, Washington D.C., San Francisco, and Phoenix. 
Unlike the "Friends" house this is designed to be more of an interactive experience for a shorter period of time. Their website states "Fans can step inside the world of FRIENDS™ and explore set recreations, view original props and costumes, and shop at The FRIENDS™ Experience Store." In the New York location, you can even buy coffee and pastries at a grab-and-go café inside Central Perk. 
The pop-up touring "Friends" events offer 12 rooms for guests to explore including Monica's kitchen, just be sure you eat any cookies over the sink. As well as the iconic fountain from the show's opening credits. Visitors can also explore the show's history through props and recreate famous scenes from the 1994-2004 sitcom.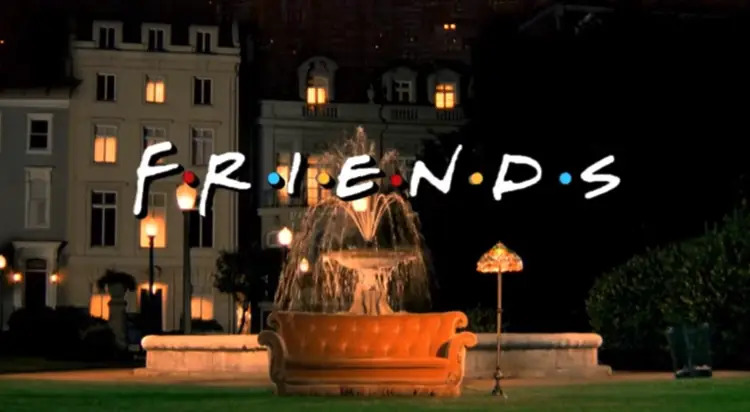 But if you can't make it out to any of the events don't worry there are still digital ways to celebrate. From now until Wednesday, July 27th The FRIENDS™ Experience is also doing a giveaway for lobster plush toys, The One With The Apartment Bet & the "Friends" Monopoly board games, a recreation of Monica's yellow picture frame in a full-sized & keychain versions, and a "How you doin'?" tote bag. To enter fans need to follow The FRIENDS™ Experience Instagram page, like the post about the giveaway, and tag a friend in it. The 16 winners will be announced Saturday, July 30th.
Or you can do things the old-fashioned way and binge-watch "Friends" since all 236 episodes are currently available on HBO Max. TBS will also be airing episodes back-to-back throughout the week at 1am. On July 30th they will do a "Best of Friends" marathon from 10am til 6pm.