With the success of Don Mancini's "Chucky" series at SYFY, new blood seemed inevitable. Stars Jennifer Tilly and Brad Dourif will be joined in season 2 by some pretty impressive talent.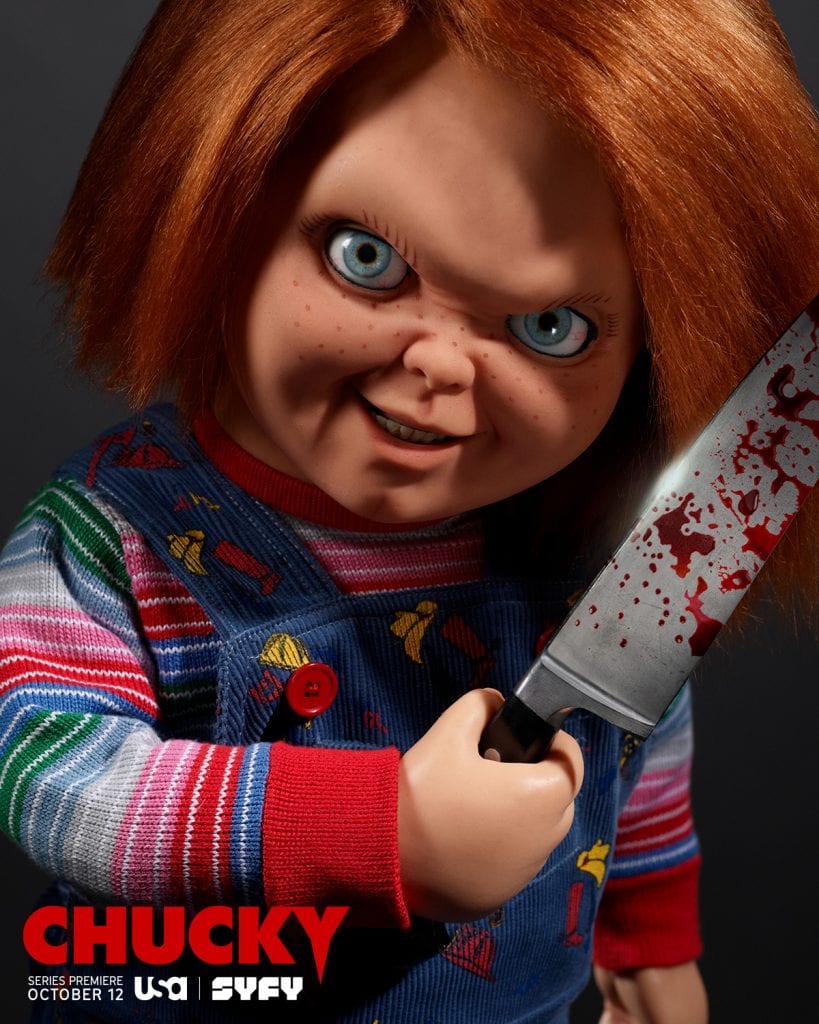 Many of the new actors are people who have previously worked with series star Tilly. The most notable additions are Gina Gershon and Joe Pantoliano, who costarred with Tilly in the film "Bound." Also coming to the show is Jennifer's sister Meg Tilly, who is also an accomplished actor and writer. Sutton Stracke, one of the stars of "Real Housewives of Beverly Hills," is also on cast for season 2.
The picture appears to show the cast dressed for what looks like a fancy outdoor venue. Since Jennifer is a bit more casual, its reasonable to assume the others are dolled up for a scene. We don't know if the actors are playing significant roles or fun cameos. Given Chucky's penchant for slaughter, it's probably safe to assume that either way, these characters aren't long for this world.
"Chucky" season 2 doesn't have a release date yet, but it looks like the creative team is enjoying themselves. Having the likes of Joey Pants on the show- even briefly- elevates the whole thing. These actors are skilled at making everything around them better. It also just makes for a fun reunion, especially for fans of "Bound." If you haven't seen that gem of a film, you owe it to yourself to check it out.

Season 1 of "Chucky" is available to stream on Peacock.