Robert Eggers brings us the trailer for his highly-anticipated, revenge-fueled film "The Northman." The director of "The Lighthouse" and "The VVitch" turns his eye to Norse madness. He reunites with Willem Dafoe ("The Lighthouse") and Anya Taylor-Joy ("The VVItch"). The rest of the cast includes Alexander Skarsgård, Nicole Kidman, Claes Bang, Ethan Hawke, and Björk. Yes, THE Björk.
Skarsgård stars as a young Viking prince out to avenge his father's murder. Kidman plays his mother, and Hawke his father. During his quest for revenge he meets Taylor-Joy. While we didn't spot Dafoe engaging with any seagulls in this, we did see Anya possibly channeling some witchcraft.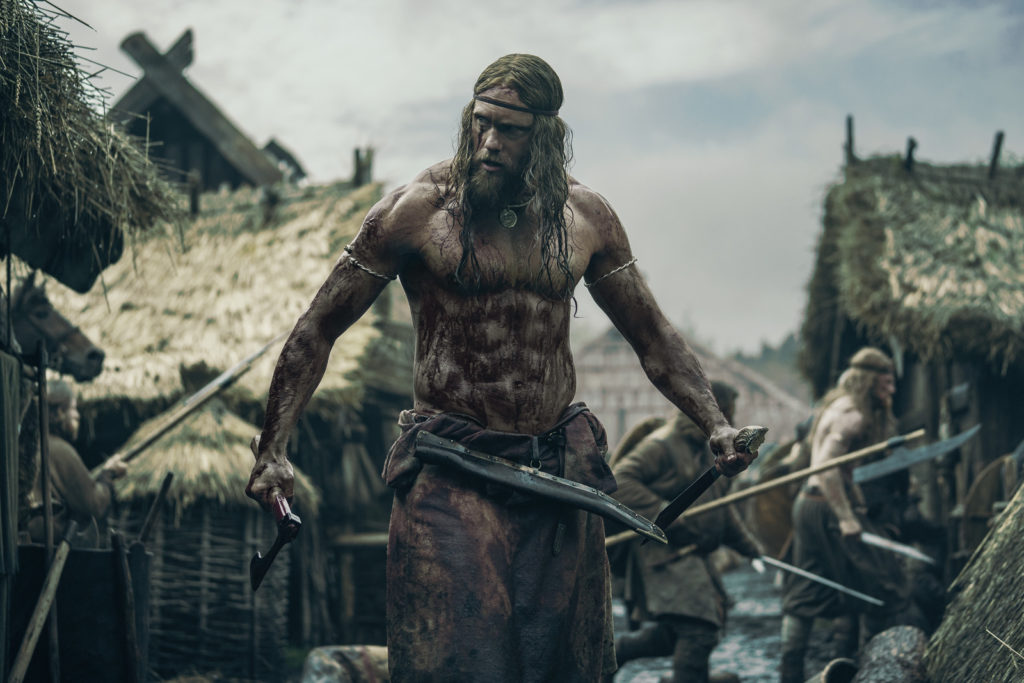 This is Skarsgård's second go around as a character named Northman. Though we doubt there will be much connection to his vampiric "True Blood" viking. Granted given these stills we could be wrong on that front. 
The trailer looks like a hot, sweaty, gritty mess. We are here for it. This also looks like Eggers most widely accessible picture yet. Between the all star cast, the dedication to the art direction, and a classic story of revenge this looks like one to watch out for.
Icelandic poet Sjón co-wrote the script. His last onscreen project was A24's "Lamb," which was an Icelandic suspense / horror film (horror is a stretch but we aren't sure how else to describe it). He is a frequent collaborator of Björk's.
"The Northman" will be out in theaters on April 22nd, 2022.