We are absolutely delighted to share the news that Robert Zemeckis' brilliant "Who Framed Roger Rabbit?" is finally getting a special edition 4K release. Starring Bob Hoskins, Charles Fleischer, Kathleen Turner, Stubby Kaye, Joanna Cassidy, Alan Tilvern, and Christopher Lloyd, this film is one of our favorites.
Our friends over at The Digital Bits point out that this UHD is from a recent 4K scan of the original camera negative (and master interpositive VFX footage). This release will include HDR10 high dynamic range and a brand new English 7.1.4 Dolby Atmos sound mix.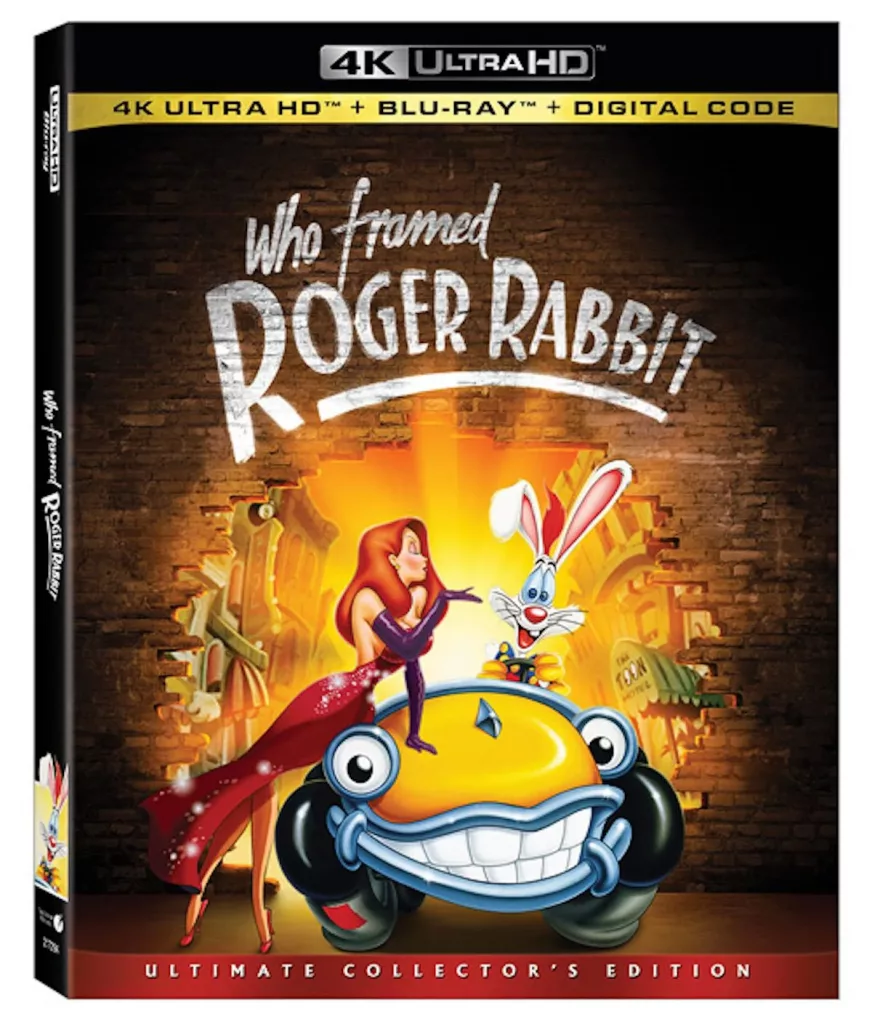 Filmmakers' Audio Commentary – View the film with Audio Commentary by filmmakers Bob Zemeckis, Frank Marshall, Steve Starkey, Jeff Price, Peter Seaman and Ken Ralston.
The Roger Rabbit Shorts

Tummy Trouble – The accident-prone Roger Rabbit faces new perils when he is left to baby-sit for the mischievous Baby Herman.
Roller Coaster Rabbit – Mother takes Baby Herman to the State Fair, and leaves him with Roger Rabbit so she can visit the psychic (fortune-teller).
Trail Mix-Up – Roger Rabbit returns in an all-new outdoor adventure that finds the irrepressible Toon star on a hilarious, disaster-filled camping trip.

Deleted Scene

The Pig Head Sequence – Judge Doom and the weasels teach Eddie Valiant a lesson in a way that only Toontown can. With intro by director Robert Zemeckis.

Who Made Roger Rabbit – A behind-the-scenes making of, hosted by Charles Fleischer, the voice of Roger Rabbit.
Before and After – Split screen comparison reveals the unbelievable talent of the live-action actors, animators and the special effects.
Toon Stand-Ins – Watch as the cast rehearse with life size stand-ins for the toons.
Behind the Ears: The True Story of Roger Rabbit – An in-depth, behind-the-scenes documentary.
On Set! Benny the Cab – The making of a scene from the movie.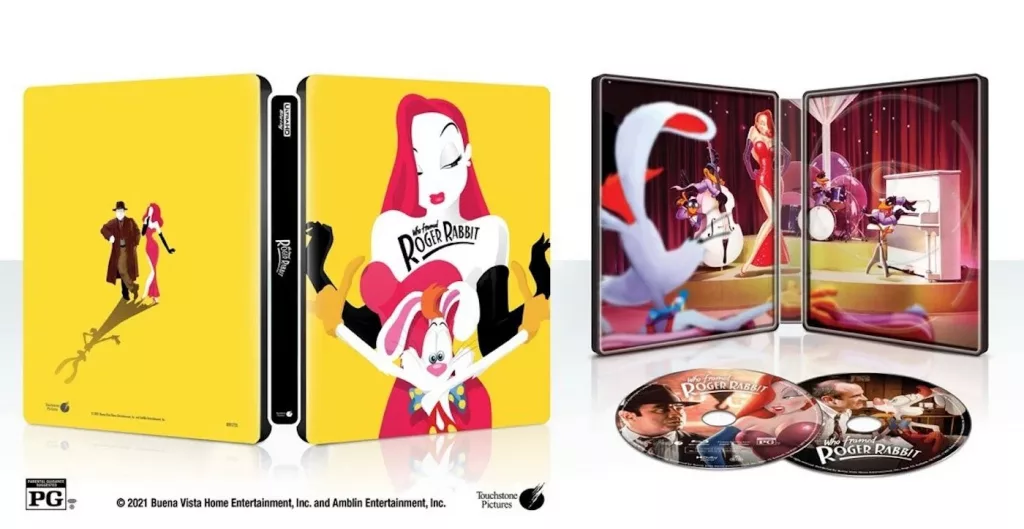 The release includes a 4K Ultra HD, Blu-ray, and a Digital copy code. It's currently set to hit on December 7th, 2021. We'll let you know when it's available to order.