A24's upcoming Fantasy film, "The Green Knight," may at long last give us another entry into the Arthurian pantheon of films that might sit anywhere near the pinnacle set all the way back in 1981 by John Boorman's "Excalibur." Most cinematic Arthurian attempts waffle between the horrible modern adaptations like Guy Ritchie's "King Arthur: Legend of the Sword" and the late-in-life adaptations like "First Knight" which saw Sean Connery as King Arthur and Richard Gere as Lancelot (yes, really).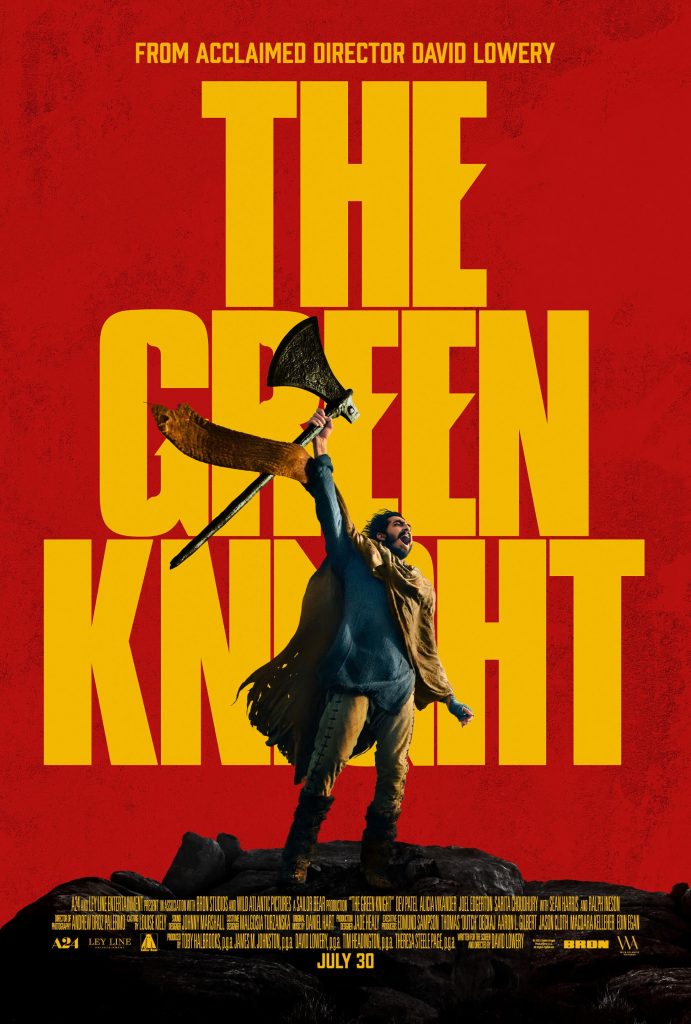 The story of the Green Knight is not one that has been touched on frequently before, in fact only having been adapted for the screen twice, and both by director Stephen Weeks. First in 1973 as "Gawain and the Green Knight," and a remake of his own film as "Sword of the Valiant: The Legend of Sir Gawain and the Green Knight" in 1984.

What we have now appears to be a far darker spin, and in this clip from the film, The Green Knight enters into the hall of the Round Table, with King Arthur (played by Sean Harris, who is known to historical drama fans as "The Borgias'" Micheletto).
The official synopsis frames the story as thus:
---
An epic fantasy adventure based on the timeless Arthurian legend, The Green Knight tells the story of Sir Gawain (Dev Patel), King Arthur's reckless and headstrong nephew, who embarks on a daring quest to confront the eponymous Green Knight, a gigantic emerald-skinned stranger and tester of men. Gawain contends with ghosts, giants, thieves, and schemers in what becomes a deeper journey to define his character and prove his worth in the eyes of his family and kingdom by facing the ultimate challenger. From visionary filmmaker David Lowery comes a fresh and bold spin on a classic tale from the knights of the round table.
---
"The Green Knight" opens in theaters everywhere on July 30th and is rated R.