One of the most appreciated TV shows in the past decade, Vikings, has come to an end. After 6 seasons and 89 episodes, the story concluded at the end of December.
The series showed the importance of faith and family in the cruel world of early medieval Scandinavia.
Either you loved them or not, many characters were very popular – like Ragnar, Floki, Ivar, Lagertha or Bjorn.
This series became more and more popular over the years. It offered different kinds of items to the fans, from video games to slot games. For example, Vikings Video Slot, which was released in 2018 by NetEnt and it is part of Unibet Casino slot collection along with many other games inspired by movies and TV series.
It also had success at the Primetime Emmy awards, winning the Outstanding Special Visual Effects in a Supporting Role, in 2020, along with a dozen other nominations.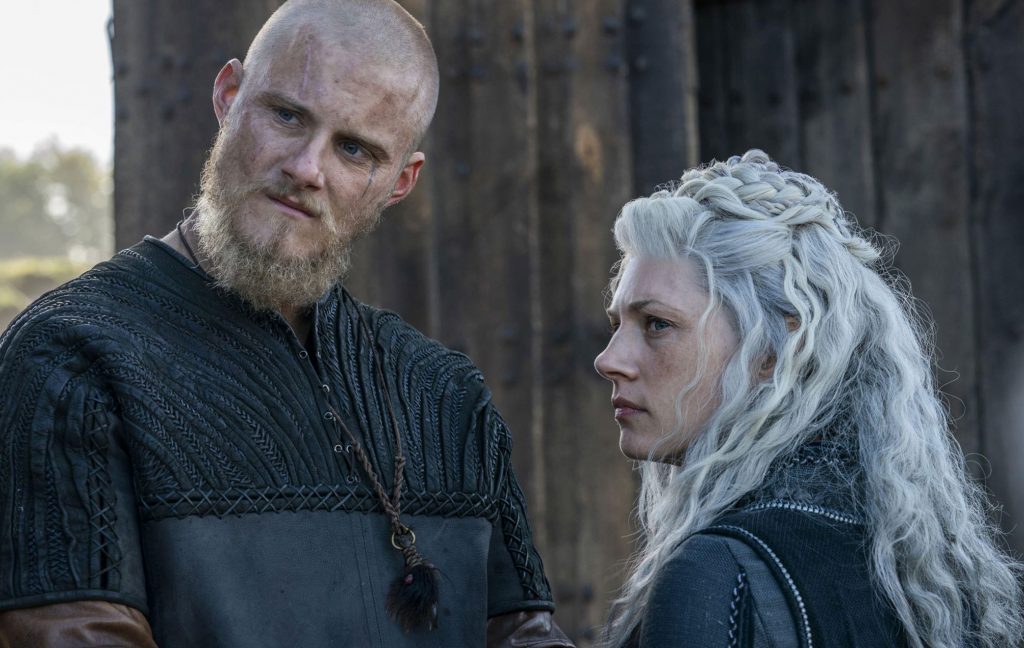 Some of the characters had memorable lines, and they will be remembered that way. Be it the most famous ones, or some of those who appeared in a few episodes, here are some of the memorable lines they had in the TV show:
Ragnar
"We live to fight another day"
"Power is only given to those who are prepared to lower themselves to pick it up"
"We fight. That is how we win, and that is how we die"
"Don't waste your time looking back, you are not going that way"
"I would worry less about the gods and more about the fury of a patient man"
His first line in the series was "Thank you, brother", to Rollo after a bloody battle.
Floki
"Warriors don't show their hearts until the axe reveals it"
"Axe time! Sword time! Shields are splintered!"
Floki's last line was also memorable – "In any case, I'll be dead soon".
Ivar
"In the name of our dead father, in the name of Ragnar Lothbrok, the greatest hero of our country, and in the name of Odin, we declare war on the whole world"
His final words were "I'm afraid, I'm afraid".
Bjorn
"Winter is coming"
His last words were "Is that how our world will end?".
Lagertha
"I was hoping that I could cheat the fates"
The most memorable female character ended her show with this line: "In my dreams, we are always together". She was the character to feature in most episodes.
King Harald Finehair
"You can go to prison where you will one day be set free or you can die there"
King Harald died and whispered his final word "Valhalla".
Torvi
"I will" – was the first words of Torvi, when she married Jarl Borg.
Ubbe
His last line was the last line of the entire series. "Is that the end?" he asked Floki.
Rollo
 "As long as my brother is still alive, he is not defeated"
 "Always remember to finish off your opponent if you can. No man ever ran away with his entrails hanging to his knees, or his head cut off"
"Don't die stupidly"
His final words to his people – and in the series – were "We will never meet again".
King Ecbert
"It is true that the more complicated a person is, the more interesting he is. But at the same time, the more dangerous he is"
Before he died, the last words were "And now, I have a final journey to take".
Here are some other characters that, even though we're not so popular, will be remembered through their quotes:
Queen Aslaug
"It is the Gods that have woven our destinies, not ourselves"
Athelstan
 "I've asked for a sign. You have given me a sign. You've answered my prayers. I was blind, but now I see. I was dead, but… I'm reborn"
Erlendur
"A Viking never gives up on his revenge. This is who we are"
King Olaf
"Gods blessed upon a sea of corpses"
Harbard
"Possession is the opposite of love"
Yidu
"You will die on the day that the blind man sees you"
The Seer
"I see that an eagle hovers over you. But I also see that you yourself are the eagle"