If you love churros and Cinnamon Toast Crunch, then we've got some pretty exciting news. General Mills' Cinnamon Toast Crunch with churro cereal came out in 2018, and now has a new chocolate version!
You can now get this version of their churro cereal in places like Walmart, Target, Ralph's and any other major food retailer.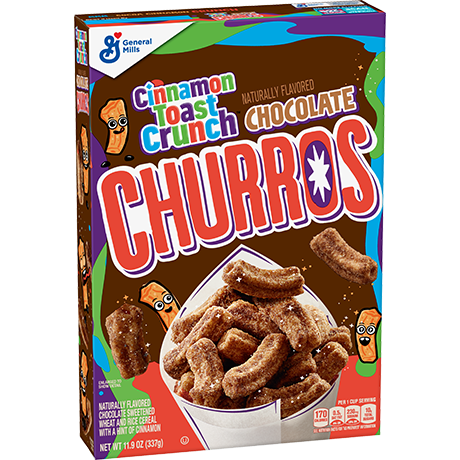 The official announcement on the General Mills' website says:
---
Cinnamon Toast Crunch Chocolate Churros cereal is a chocolatey twist on the epic taste of churros. Made with real cocoa and cinnamon, this awesome flavor combo is inspired by the classic pairing of churros and chocolate sauce. Enjoy its next-level flavor by the bowlful, handful and mouthful.
---
From the nutrition label on the side of the box it also doesn't look like these are terrible for you as long as you follow the serving suggestions. It lists 170 calories per cup of cereal.
We're excited to try this new offering from Cinnamon Toast Crunch. These will cost around $4 depending on where you're located.