Australia is home to a ton of amazing animals, and several of those animals have some amazing secrets. Researchers in the land down under have found that platypus glow an odd blue green under a blacklight.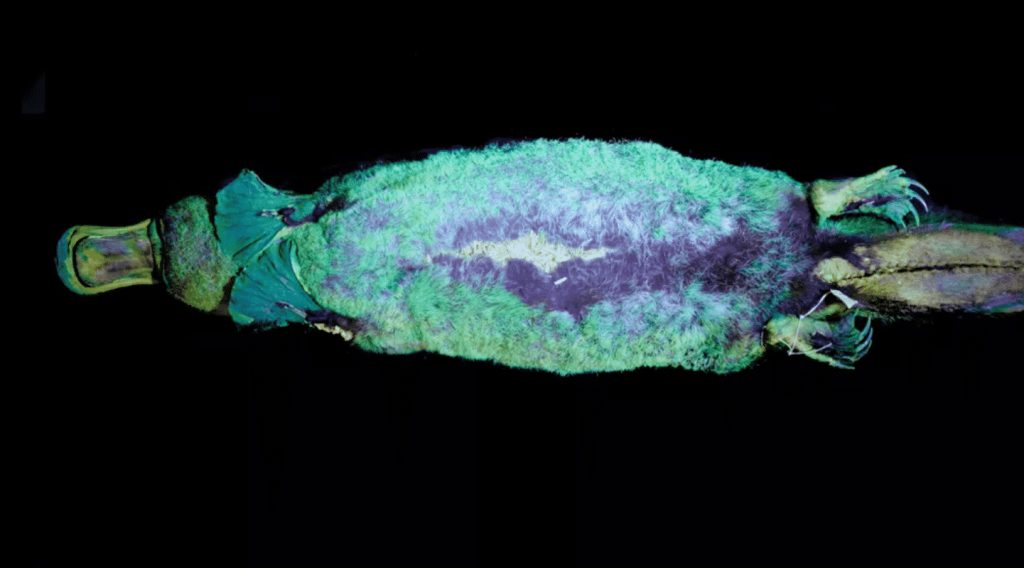 Biofluorescence is the absorbing and re-emitting of light as a different color. So when they shone a UV light on a platypus and it went from the plain brown color we see in the day, to a crazy blue green color they were surprised. Usually biofluorescence is found in fish, amphibians, birds and reptiles. This instance is the first reported being found in monotremes, which are egg-laying mammals.
As if the platypus wasn't enough they also put a bilbie under a UV light, just to see what would happen and the tails and ears glowed alight a bright white color.
Before this discovery bioluminescence was only found in two mammals. Flying squirrels and possums. So as if being a duck billed, egg laying mammal wasn't weird enough for the platypus they now are officially glow-in-the-dark.