Elections have adapted over time but I'd have to say this is a first for me to hear about someone campaigning in a game. I mean when you think someone would campaign in any game you would figure Fortnite; which has had everything promoted from sports games to movie trailers. But this time Presidential candidate Joe Biden and Vice President candidate Kamala Harris are making little yard signs that you can now download and display on your island in "Animal Crossing: New Horizons."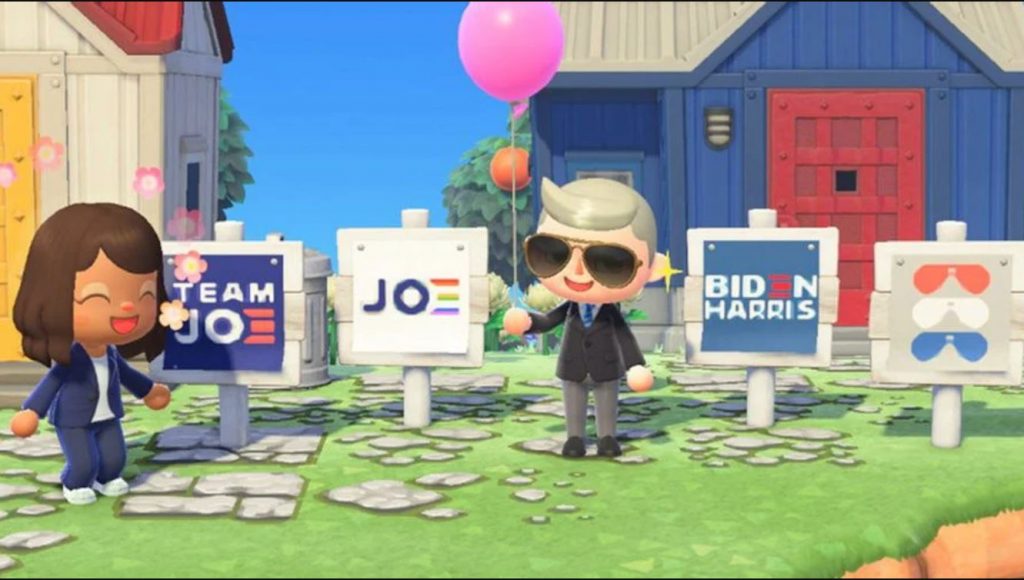 During the last election, Nintendo and Niantic promoted "Pokémon GO to the Polls," in which they reached a new demographic of people. Now, the Biden campaign is hoping to do the same with the millions of Animal Crossing players across the country. New Horizons has been one of the top-selling games for Nintendo in 2020, and has a steady base of users ranging from kids to adults. If they can get even a few new faces to the polling place it would be a big win for a new type of campaign.
Now we're not sure about Nintendo's policy for straight-up advertising in their software, but since these islands can be completely customized it must be a way to work around it.
Other weird happenings that have been going on in Animal Crossing include things like Gary Whitta's "Animal Talking," which includes Danny Trejo's "Danny's Diary."