"Stay tuned for another special message from Spacer's Choice." That's the message that greets you if you find yourself on Obsidian's official "The Outer Worlds" website. Once again, the enigmatic group known as "The Board" seems to be taking control of something for their own purposes. Why the Obsidian website though? Well, most likely in preparation for an all new content reveal for "The Outer Worlds."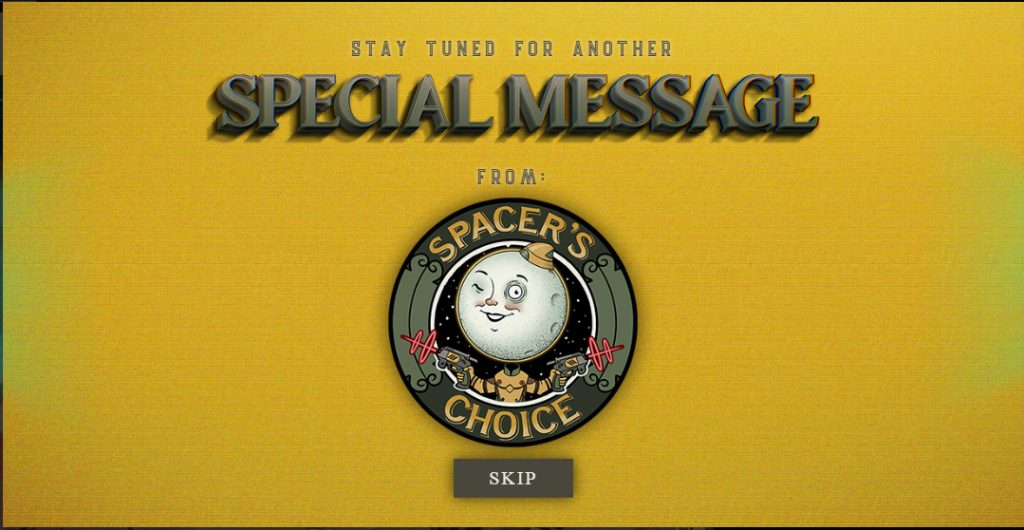 This announcement appears as a pop-up as soon as you access the site. In addition to the message, the pop-up includes a picture of Spacer's Choice's fictional mascot, Moon Man. He's still just as creepy as he was in the game. Those eyes look like they are piercing your earthly body to stare into the void.
It would make sense for new content to be on the way for "The Outer Worlds." Late last year, Obsidian announced that the game would be getting story DLC content in 2020. Since we are over halfway through the year already, it's seems like the perfect time to launch that content. Additionally, "The Outer Worlds" is finally available on all platforms. At the start of June, the game finally made its way to Nintendo Switch. Be warned though, the graphics on the Switch version are subpar compared to the other consoles.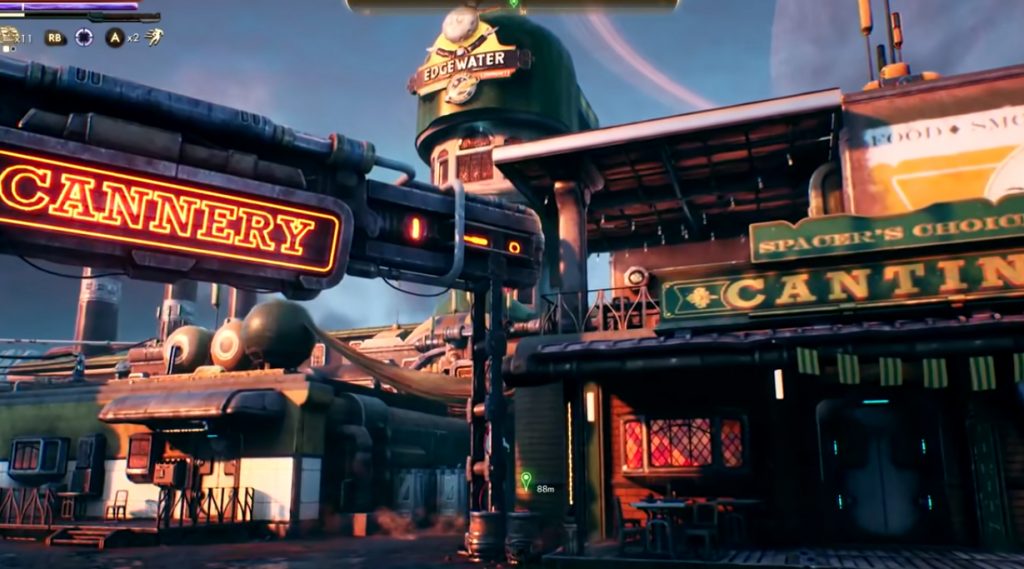 In "The Outer Worlds," you wake up from Cryosleep on a Colonist ship full of other people also asleep. Soon, you are caught in a conspiracy involving the mysterious group known as "The Board" as you travel to various planets to uncover the truth. Along the way, you will make choices that gain you allies and enemies. Every choice you make will alter the course of your story and impact the fate of everyone in the galaxy!
Keep an eye out for more information on exactly what this mysterious message will reveal soon!