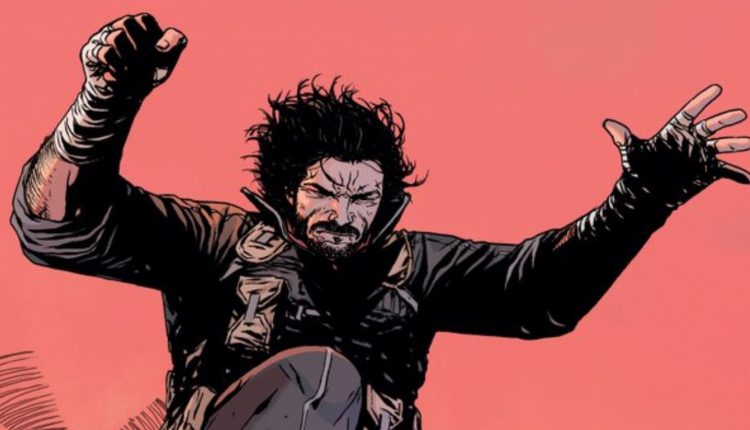 Keanu Reeves is Coming Out With His Own Comic Book!
Keanu Reeves is now making his very own comic book called "BRZRKR" which will be a 12 issue series. Starting October 7th the book will be published monthly by Boom! Studios. USA Today shared an exclusive look at the cover.
He told them, "I guess I'm in the writing room, (He's) Skyping pretty regularly(with co-writer Matt Kindt). We're excited about what's happening. The story's taking some really interesting twists and turns."
The comic is illustrated by Alessandro Vitti and is being co-written by Keanu and Matt Kindt. "BRZRKR" is about a warrior who to our satisfaction resembles Keanu. He "has walked a blood-soaked path across the world for centuries. In present day, the Berzerker does dangerous jobs for the U.S. government in exchange for the truth about his existence." states USA.
Keanu has been working on this simultaneously with "Matrix 4" which has resumed shooting in Berlin. Or at least they were shooting there as of a few weeks ago. Keanu is not one to shy away from new projects and now that we know he's making a comic book we can't wait to read it!
"Spend five minutes with Keanu and it becomes clear very quickly why he's earned all the success he has. Exceptional creative instincts, deep reservoirs of wisdom on story, the ability to consistently tap into the raw emotion of a moment, relentless commitment to quality and the task at hand – it's all this and much more that make Keanu an inspiring force."

Boom! editor-in-chief Matt Gagnon via USA
Sign up to Receive the NERDBOT News!