Get ready to get excited! If you couldn't get your hands on the Sailor Moon ColourPop collection then you'll have another chance to get your very own Sailor Moon makeup. What makes me most excited is that this time instead of glitter, eye makeup and lip gloss, Shiseido will be offering foundations. And they will be presented in a beautiful transformation case. So let's all play the transformation makeup on loop until we get our perfect face on! (I mean I did this anyway shaving my legs but still)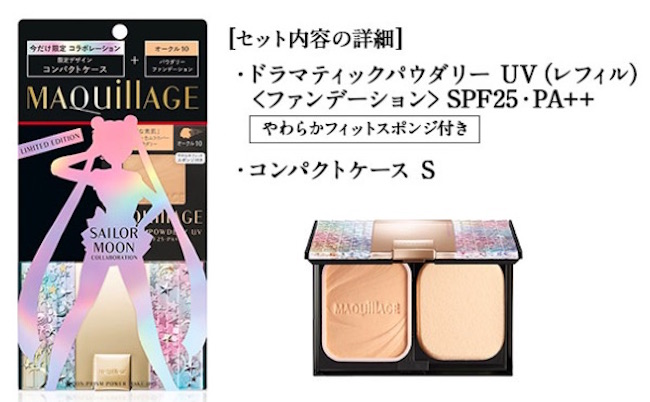 As you can see the makeup is centered around her transformation which is really what we want to imagine as we're doing our makeup anyway. The marketing even clearly says "Transformation Powder" in Katakana. So they know exactly how to get us fans excited for new foundation.
Translated Tweet: [Update] A limited edition product of collaboration between Shiseido's makeup brand "Makiage" and the movie version "Sailor Moon Eternal" will be released! The release date is September 21st (Monday). Starting today, reservations are open on the Premium Bandai Sailor Moon FC secret site on the FC site. ♪
The scheduled release date is September 21, 2020 (Monday) and you can get it through the premium bandai site for about $30 USD. They also have international shipping so that's a plus. We won't have to wait for it to hit shelves in Little Tokyo in LA before we get our hands on it.
You can try to get it by clicking the link here.
If you still want to try to get the ColourPop set then you may want to try an ULTA beauty store because I know they restocked when the second wave came in.
I'm honestly glad that now I'm an adult we have these options because while I'm not usually a makeup person I can totally get into using Sailor Moon makeup. Plus it's miles better than what was available when I was a kid…