In an announcement today from Ghostbusters they say that they will be postponing the celebration which was initially scheduled for June 8th. They will be announcing the new date at a later time but it have decided to reschedule due to the current state of the world. They have postponed not because of coronavirus, but to support the Black Lives Matter movement.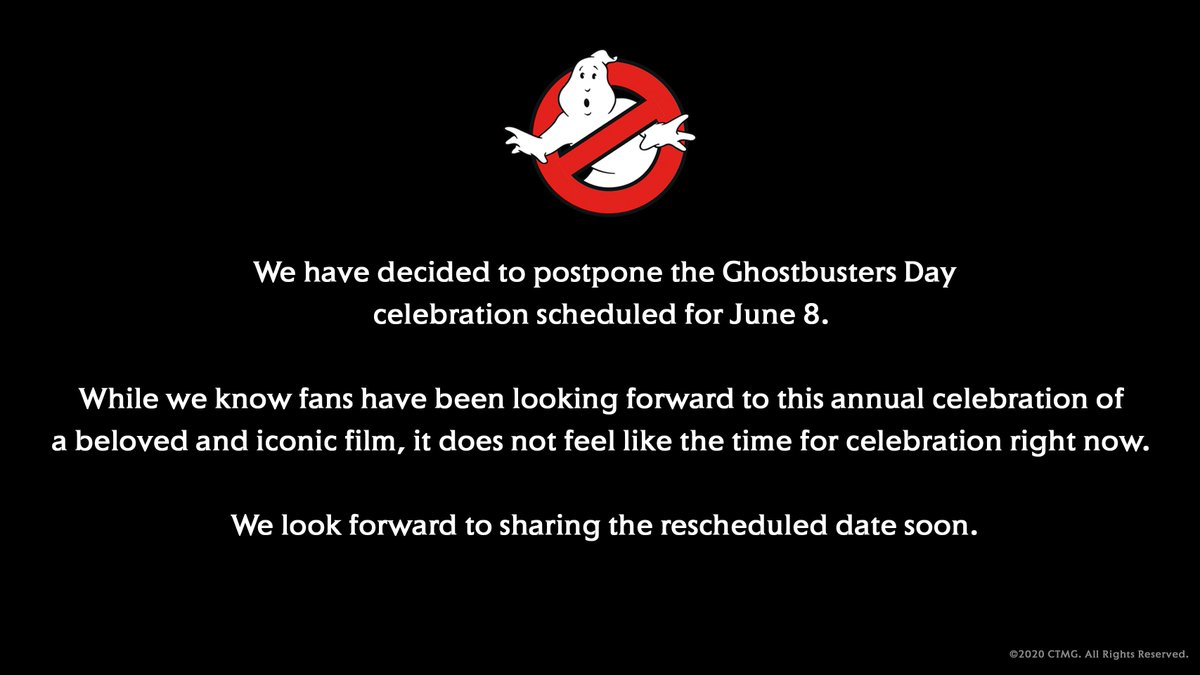 Usually they celebrate Ghostbusters' Day on the 8th to coincide with the release of the first film which premiered in 1984. They've been able to give fans an outlet to celebrate by creating things like Ghostbusters Fan Fest which had their first convention just last year. The fandom with the Ghostbuster franchise is strong and it's good to know that they are always thinking of the fans first.
Earlier this year it was announced that their summer film Ghostbusters: Afterlife was going to be postponed to next year. But that was due to theaters not being opened because of coronavirus. The film is now slated to come out in theaters March 5th 2021. They did this so that it would be safer for people to watch the film instead of just keeping the original date. They would have most likely had to move to an online VOD model had they kept the original premiere date.
Ghostbusters' joins a long line of companies and celebrities in supporting the Black Lives Matter movement. Recently Lego has announced that they would be removing all of their police sets and the White House from ads for their products. John Boyega has marched on the front lines and many others have donated to BLM causes like Ryan Reynolds and Blake Lively.
Author