Which Technologies Are Being Used To Supplement Education Today?
Is technology a bane or a boon? Well, the debate will go on. However, it's for the students to decide whether technology has been beneficial for them when it comes to gaining a detailed insight into a subject matter.
We all know textbook knowledge is not sufficient for solving assignments, like if you are aiming to provide annotated bibliographies. You would need to browse through online resources to include insightful information in your tasks. Thus, technology plays a pivotal role in supplementing education, just like a prescribed pill (such as vitamins) act as a supplement diet.
Some of the ground-breaking technological trends have been mentioned below, which has proven to be useful for both the educational administrators and the students.
1. Augmented Analytics
It has been observed that university professors are relying on data analysis (based on surveys) to judge the effectiveness of a curriculum. The technology has helped the administrators in designing courses and exam schedule. Moreover, the universities have been able to adopt personalized learning programs, courtesy the data mining and analysis.
What' s more? The data analysis has enabled the teachers to delve deep into the issues faced by the students. Therefore, the administrators have been successful in modifying the coursework to ease the load of the students.
2. Edge Computing
There is good news for all the universities around the world that demand SMART college campus. And this phenomenon can be facilitated by Edge computing. This technology helps to process the data using edge devices and provides information to all the platforms connected to a centralized cloud.
Thus, the university would be able to monitor student activities, which would serve two purposes- student security and attendance issues. Moreover, the technology would also help in the rapid sharing of information, enabling fast learning.
3. Autonomous Computing
With each passing day, Artificial Intelligence (AI) is getting integrated into the educational field. As you all know, audio-visual data is being retained by the brain more in comparison to the textbook information; thus, university administrators are planning on taking this to the next step.
High-tech facilities have been proposed by different universities across the globe to supplement the education process. They are considering the idea of including AI to generate video content for personalized learning.
4. Blockchain Technology
Blockchain is a relatively new concept, but it has already begun grabbing the attention of the university administrators. Not only does it help in maintaining student records (credentials) and examination management, but also acts as the perfect tool for enabling distant education.
The technology is ideal for secure networking, faster processing and even money transferring (college and university fees). Do you know that most Blockchain-based platforms allow the university departments to upload and share lectures so that the students can view them anytime they want?
5. Immersive Technologies
Digital simulation is on another level considering the widespread use of immersive technologies like Augmented Reality (AR) and the Virtual Reality (VR) by the students. As per a study by the experts, 70 percent of the educational institutions are looking forward to experimenting with these technologies by 2022.
The immersive technology will prove to be useful when the teachers are making an attempt to impart knowledge which requires 3D insight. For instance, geography involves understanding of particular terrains and landforms. In such cases, a virtual simulation would help the students understand the chapters well.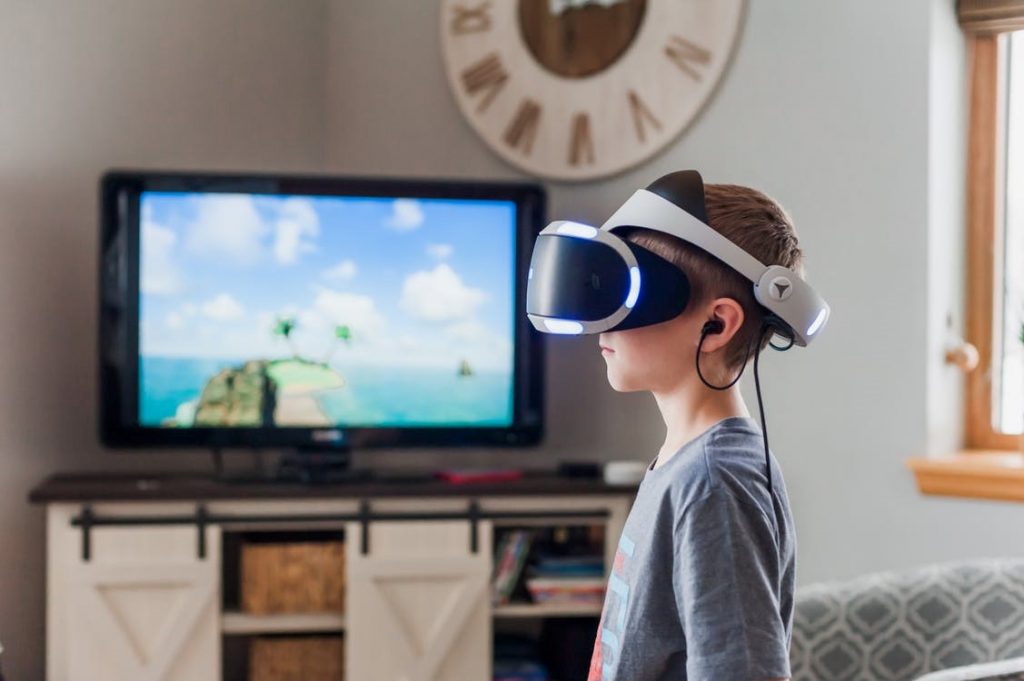 6. Digital Twins
Technology, when used wisely, goes a long way in bringing about a revolution in the existing paradigm. Digital Twins is an interesting concept that is being experimented now on a small scale in the educational field. The educational administrators are planning on using this technology with AI to enhance the learning process.
To understand this concept, you can take an example of the social media accounts you have on Instagram, Facebook etc. You can say that these accounts are an extension of yourself. Similarly, a digital twin of a student is a virtual representation of the student. With the digital twin in place, you can actually work with models that are too dangerous to interact with in real life.
7. Smart Spaces
Smart Spaces is almost similar to Edge Computing. The concept of Smart Spaces can be used to create connected and modern learning environments. The classrooms, when connected to a common network, allows the students to collaborate with each other in social and mobile-first modalities.
Thus, the students can group and regroup whenever they feel that a course requires collective discussion and Q&A (Question and Answer) session. In fact, most universities have already started using this aspect to ace the syllabus.
8. Social Media Learning
Yes, you read that correctly. Educational institutions are actually banking on social media to engage students. This is sheerly due to the fact that most students remain glued to social media platforms throughout the day. Hence, the administrators decided to utilize the trend and put it to good use for productive output.
Colleges and universities have already started using Whatsapp, Facebook, Twitter as a communication tool, where students can interact with faculty members and their peers. It has been observed that the platforms are being used to share images and videos and even classroom notes.
9. Cyber Security
Security is one of the primary concerns for every student. Thus, universities are looking forward to improving privacy through the incorporation of AI. Deep Learning enables AI to detect malware and viruses. Thus, in the upcoming days, students can expect a strong firewall that will be hard to breach by unauthorized third parties.
On the other hand, the university administrators will enjoy the security features, and they will be able to run the university portal seamlessly containing information on coursework. Cybersecurity not only deals with threats associated with confidential information theft, blackmailing etc. but also cyberbullying. Do you know that 14.5% of students in the USA (2017) reported that they were bullied online?
As you can see, the technology trends mentioned above enables not only fast learning, doubt clearing or express information sharing, but also ensure robust security. Hopefully, more research will be conducted in the future so that all the students can benefit from the technological advancements, so that they can contribute towards the growth of the society.
Author Bio: Gracie Anderson is an Artificial Intelligence expert and an active blogger sharing insight into the latest technological developments around the world. She is also the managing head at MyAssignmenthelp, where she supervises computer assignments written by the academic experts.