Going to college can be rough on young adults who have to leave family members behind, and in some cases those family members are beloved pets.  But Betsy Redfern decided that she was going to bring her little Chihuahua "Cupid" with her, and she made him his own little room out of a closet.
This adorable little doggie dorm is equipped with a tiny little four post bed, a basket of cute little stuffed animals, and every single outfit he has can be seen hung up on one of the closet's old racks.  On a shelf on the other side of the tiny room is a tank holding Betsy's pet turtle, Caru. The room is small but provides a ton of space for the little dog. His bed even has a little blanket. During Christmastime, Betsy even puts a small tree next to his bed, equipped with lights and ornaments just for him.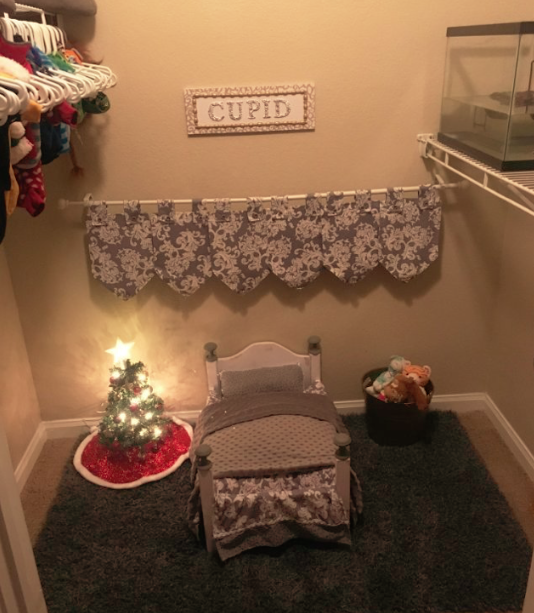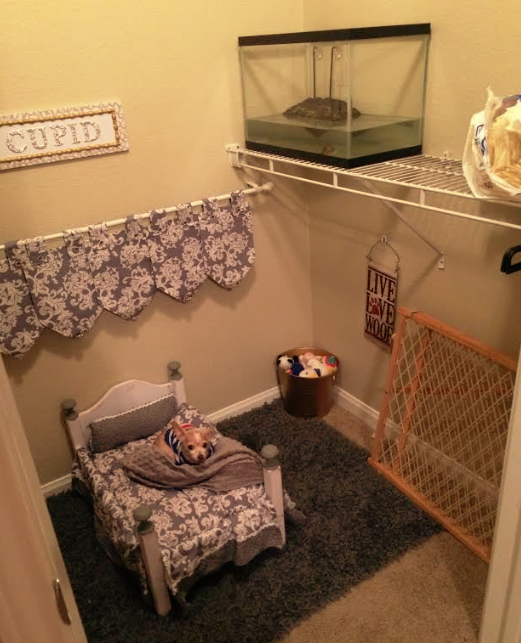 The pooch even has a "Live, Love, Woof" banner hanging on the wall.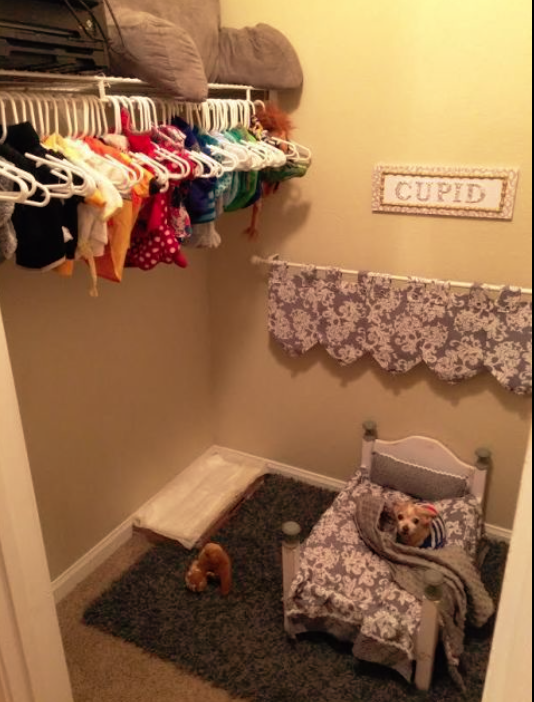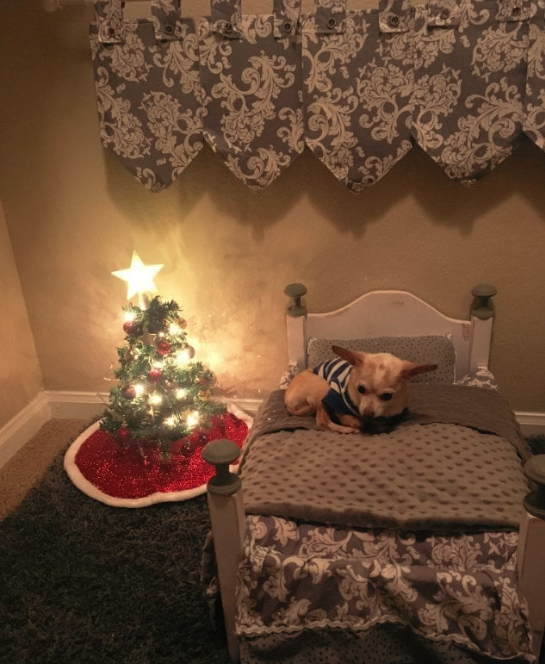 Cupid is twelve years old, so Betsy's had him for a long while.  And thanks to this adorably furnished closet, they can stay together while Betsy goes through college.  Cupid certainly looks happy and comfortable in his little room, and hopefully his closeness to Betsy will help her stay as stress-free as possible as the semesters progress.  It really is precious that they're able to stay close.

All images credited to Betsy Redfern