Finally, the experimental metal band Tool announced the release date for their new album.
August 30th, 2019.
Did you think it was ever going to happen? Personally I felt we were on the verge of another Chinese Democracy but now that I know the record is on its way, I'm literally praying to our Lord and Savior that the new Tool album is the farthest thing from Guns & Roses' Slashless blowpus, Chinese Democracy.
For those of you who aren't familiar with the reference, I'll briefly explain. Believe it or not but at one point Guns & Roses were on top of the world and Axel Rose was rock-n-roll studhorse. I'm not lying. They dropped a covers album called The Spaghetti Incident in 1993, basically broke up two years later, reformed with Rose plus a new lineup in 1998, announced a new record Chinese Democracy in 1999, then it was released in 2008. Close to a driver's license between recordings… and it sucked.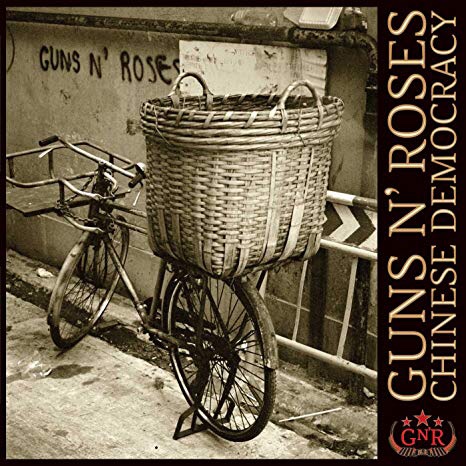 Tool didn't hold out as long as G&R, only going a mere thirteen years between 10,000 Days and whatever the hell the new album is called makes its way to our smartphones. I might add this announcement was done in the most Maynard way possible; no title, no track list, only a post on Instagram and a brief advertisement at a recent show in Birmingham, Alabama of all places.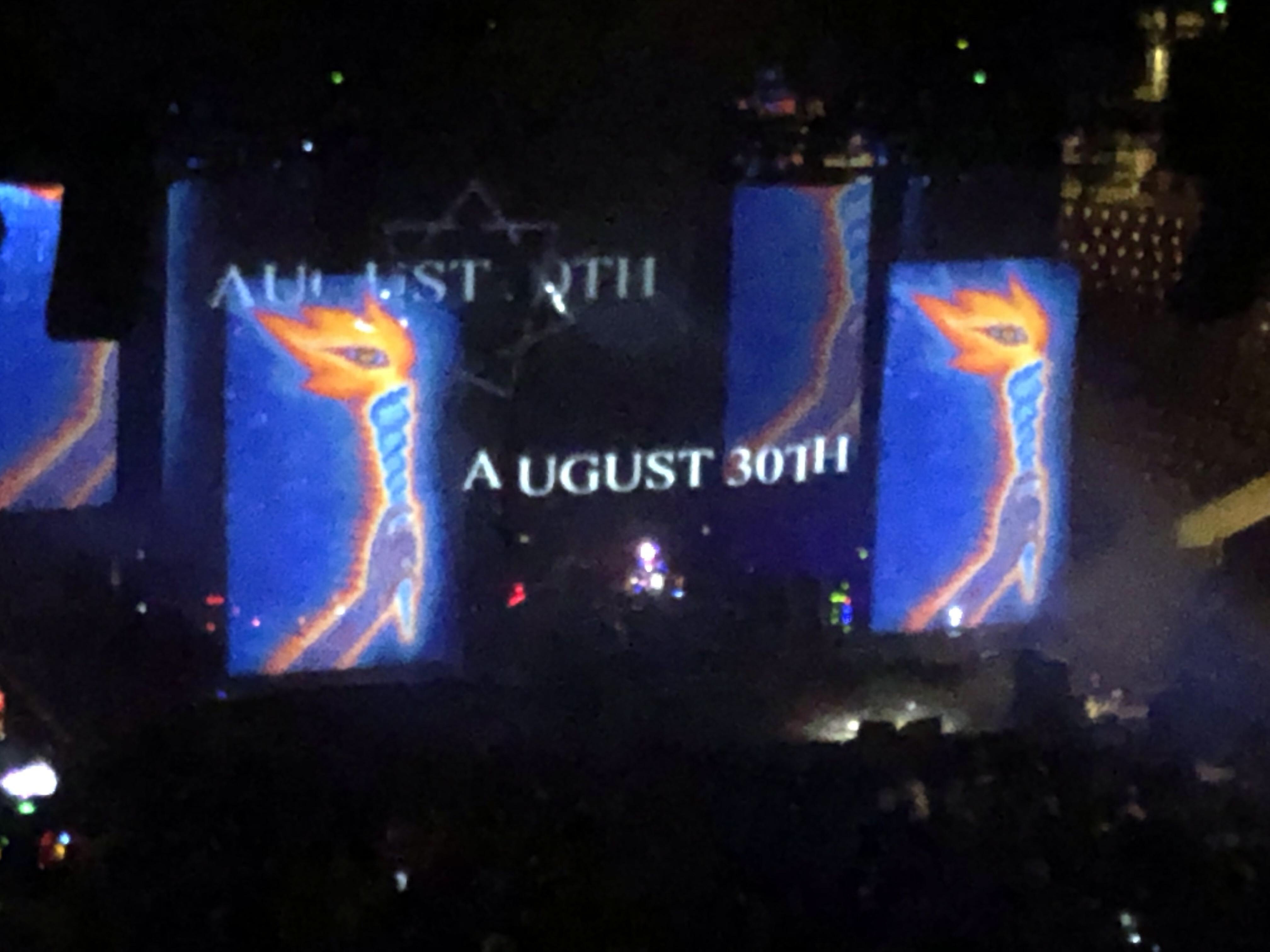 Naturally I thought we were being trolled but then I saw everyone from Pitchfork.com to some dude's music blog was talking about it so for now I'm happy to start the countdown until August 30th. However, when that album pops up on Spotify, it will be the only thing that 100% convinces me Tool's new record has actually arrived.
Personally I feel if this installment of the Tool discography is even in the same neighborhood as Chinese Democracy, as a fan, it'll be pretty disappointing. So what we're going to cover here today is go over a few things and formulate some reasonable expectations of what's to come.
And we'll start with a real tasty nugget, actual new songs. Yes, songs. Two of them.
"Invincible"
"Descending"
Honestly I can't decide which one I like more. Both are like "Eulogy" on steroids. The signature Tool slow-build then rock-out format that somehow manages to highlight each band members talents individually while playing in perfect progressive hard rock harmony. I hear throwbacks to the Ænima days combined with the expansion of the band's sound we heard in Lateralus. More effects, more complex musical movements, doubling Maynard's voice as the lead instrument and the glue that holds the composition together. I'm hoping the new record utilizes these strengths to produce a dynamic final product which holds the audience until the way end. None of this "Rosetta Stoned" then done nonsense we got with 10,000 Days.
Close as hard as you open, that's all I'm saying. Because I want Tool to maximize every second that they have to work with on this album. Now, the average CD runs seventy-nine minutes. Both "Descending" and "Invincible" are over ten minutes long. So literally one quarter of album time is devoted to only two songs. Which leaves a little under an hour to fill.
We could easily be looking at a record with less than ten tracks. However I'd bet they're all longer than the typical radio friendly less than five minute song we hear all the time. The initial visual shock of waiting thirteen years to only get eight songs will sting at first, but relief should come if it spans the length of typical album. I do think another most Maynard thing ever would be to wait this long, release an album with eight tracks, and one of them is thirty minutes in duration.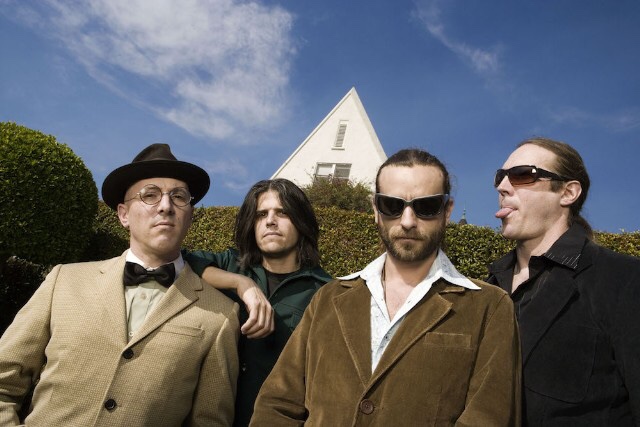 Here's the appropriate time to note that no matter how many songs or how long they go for, there will be at least one obviously radio friendly track somewhere amongst the others. You will be able to spot it instantly, even if you don't listen to the radio. Remember the first time you heard 10,000 Days? If you couldn't tell "The Pot" would end up on repeat every hour of whatever Clear Channel station plays tunes for your local market, I'm assuming I could sell you a dimebag of Downtown Brown for fifty bucks.
There's nothing wrong with a radio friendly single. Tool has to eat too. But the singles have a tendency of not showcasing the albums true identity. Remember I'm the guy who said Incubus wouldn't want to be remembered for "Drive" and that statement executes my argument perfectly. "Drive" isn't even a top five song on Make Yourself yet it's Incubus' biggest hit to date. "The Pot" isn't necessarily the most Tool song ever but the song was popular. Audiences dictate everything and sometimes accessibility trumps artistic achievement. Especially if you can sing along to it.
Let's just hope the single is more "Stinkfist" than "Vicarious". I'm afraid the longer cuts, which are a little more in character for the band I think will be in the majority. Of course if the live versions of them are extended to enhance the concert experience, my argument gets thrown out the window. Yet something tells me the natural evolution of Tool points more in the direction of King Crimson than Opiate.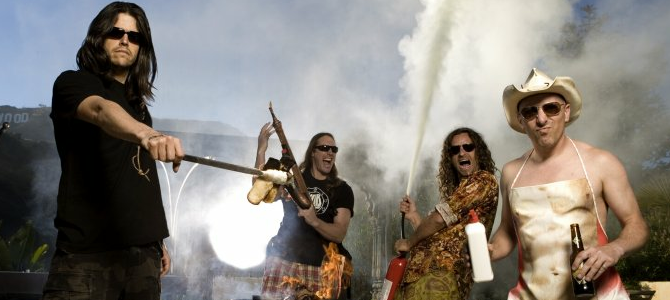 Think about it like this, and I might be speaking to a limited audience here. For anyone who went to high school in the early 2000's, when Tool was at the height of their popularity, you'll probably remember the stereotypical image of the teenage metalhead. Now those people listen are successful tech entrepreneurs trying to teach their children about how "Scarlet Begonias" will outlast "whatever the hell's on the radio today". Believe me, the path is punk, metal, jam bands, fatherhood. Expect Tool to have grown with their audience. They don't need to try to hook a younger generation of listeners.
They say if we don't learn from history, we're destined to repeat it. And history has already given us one Chinese Democracy, Lord knows we don't need another. I'm choosing to remain optimistic. I think Tool knows they can't screw this up. I mean what's Maynard supposed to do? Go back to making wine? Make another Puscifer album? Please no.
Remember… August 30th.
By Adam Chmielewski
@PolishKaiju
Photo Credits- Fourtheye.net/ Tim Cadiente/ Geffen
What are you hoping to get out of the new Tool album? Let Nerdbot know in the comments!!