Get out your claws and panther suits. McDonald's is releasing a themed happy meal to celebrate the release of "Black Panther: Wakanda Forever." The happy meal with feature ten different toys of the characters in the newest Marvel movie. Kids can order the happy meal with the hopes of getting Shuri, Okoye, Riri Williams, and many others from the film.

The toys aren't the only thing buyers can look forward to. The happy meal box has been redesigned to fit the aesthetic of the Black Panther. Woven through with vibranium scales and a purple motif, the box is almost cooler than the meal. The golden arches are still perched proudly atop the box serving as its handles. But the dramatic colors and exclusivity scream collector's item.
"The first Black Panther movie inspired a new generation of Marvel lovers – and that's because of the powerful story it told, brought to life by an incredibly talented cast," Jennifer Healan, Vice President of McDonald's Marketing, Brand Content, and Engagement U.S. branch said. "It set a whole new standard for representation on the big screen."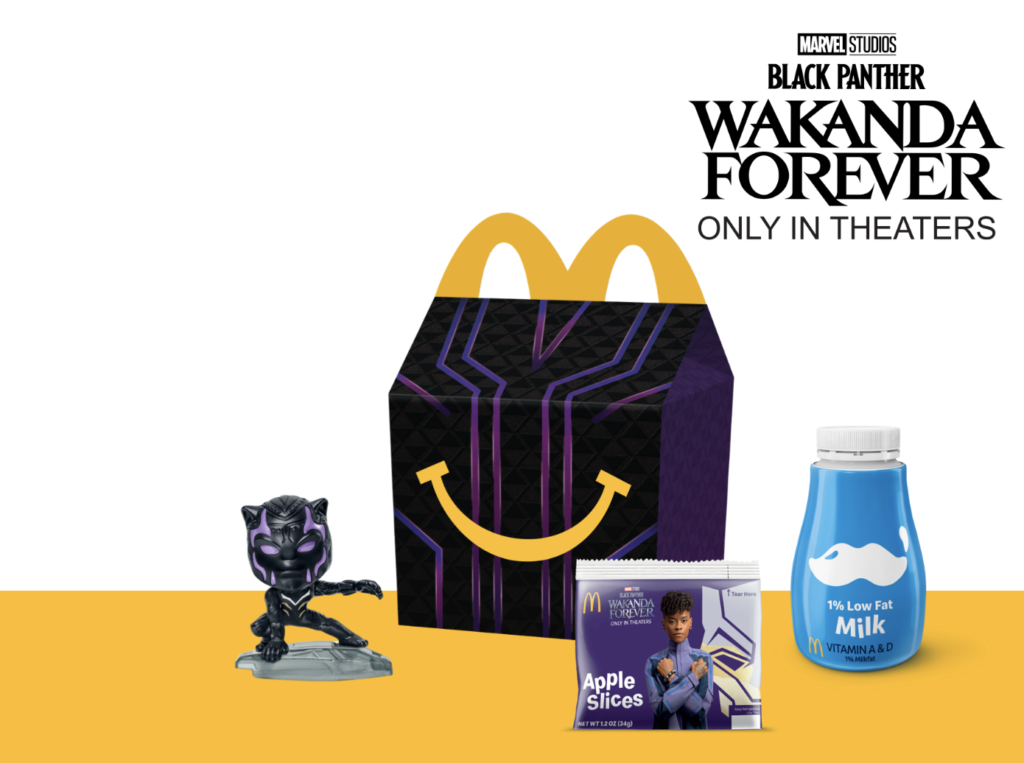 McDonald's seems to be trying its best to find ways to endear itself to consumers. Recently reviving past memorabilia to satiate nostalgia. The Boo Buckets and Happy Meals for adults, for instance. Representing black super heroes in their toy lineup is another step to endear themselves to their consumer base.
This special Happy Meal will only be around for a limited time, so grab yours while they last. Marvel Studios' "Black Panther: Wakanda Forever" premieres in theaters November 11th, 2022.