The four original Hobbits from Peter Jackson's iconic "The Lord of the Rings" films are repping a fully-inclusive Middle-earth. Recent online discourse about Amazon Prime Video's "The Rings of Power" has been…truly awful, mostly stemming from claims of "woke casting." Some absolutely abhorrent racist remarks have targeted members of the cast who are minorities, much of the ire being lobbed before the series even premiered.

Which brings us to Dominic Monaghan (Meriadoc "Merry" Brandybuck), Elijah Wood (Frodo Baggins), and Billy Boyd (Peregrin "Pippin" Took) wearing a wonderfully supportive t-shirt. Sean Astin (Samwise Gamgee), while not pictured with the group, also sported the logo on a hat. Sure, this sounds kind of silly to report on, but "You All Are Welcome Here" in Elvish is a sentiment we wish more 'fans' would follow.
You can pick up your own t-shirt from Don Marshall's online store here.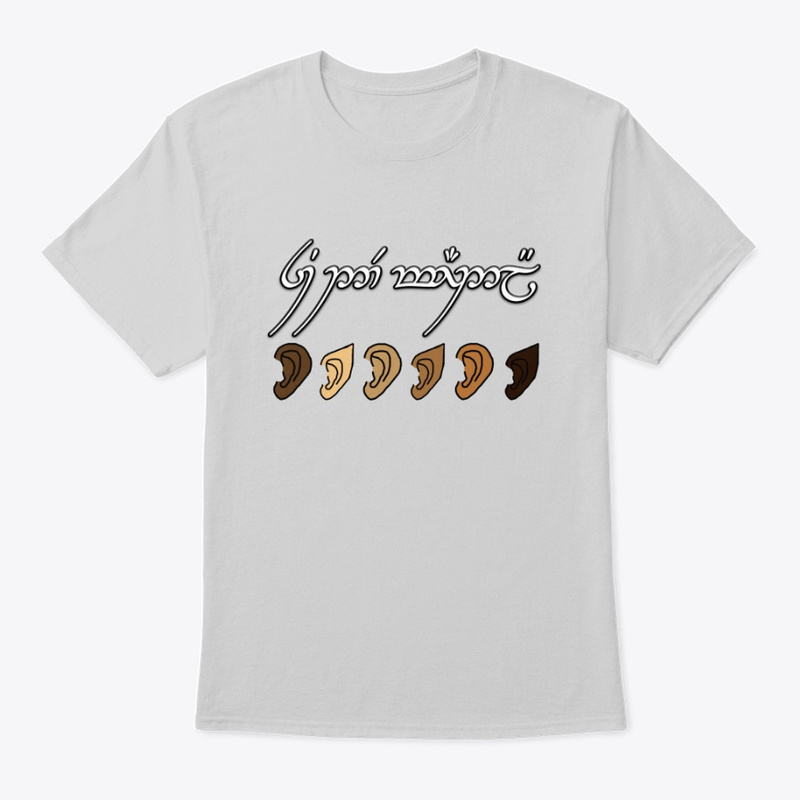 "The Lord of the Rings: The Rings of Power" is available to stream via Prime Video, with new episodes dropping each Friday.