By now I think we can all agree that A24 Studios has carved out quite a name for themselves at the box office this year. The studio has worked hard to create the premiere independent studio, known for backing out of the box ideas from incredibly creative minds for a fraction of the budget. Like Marvel Studios, when you sign up for a new A24 film, you know what you're going to get. And I'm happy to say that "Bodies Bodies Bodies" is another strong outing for the consistent studio, delivering a solid horror/comedy murder mystery with a twist. In true A24 style, there is far more going on beneath the surface and this is as much a commentary on the genre and characters itself as it is a well made whodunnit thriller. It's this well made, well executed combination that makes "Bodies Bodies Bodies" another home run for the niche studio, and provides an instant cult classic for the new generation.
Directed by prolific Dutch actress Halina Reijin in her directorial debut and written by acclaimed playwright Sarah Delappe, "Bodies Bodies Bodies" follows a group of rich young adults (and one probably too old for this adult) who gather at a family mansion for a "Hurricane Party." It begins a wild romp of dancing, drugs and alcohol, all of which are triggering for Sophie who returns to the group after being away to get clean and sober. She brings her new girlfriend Bee to meet her friends for the first time, and as a way to get everyone involved in one game, Sophie suggests they play bodies bodies bodies. It's basically Mafia (if you've ever played that) where one person is the secret murderer and when you find a victim you shout bodies bodies bodies. Of course, things take a turn for the worst when of their friends is found dead for real. Suddenly, everyone is a suspect for being the REAL murderer, and friendships get tested as the body count rises.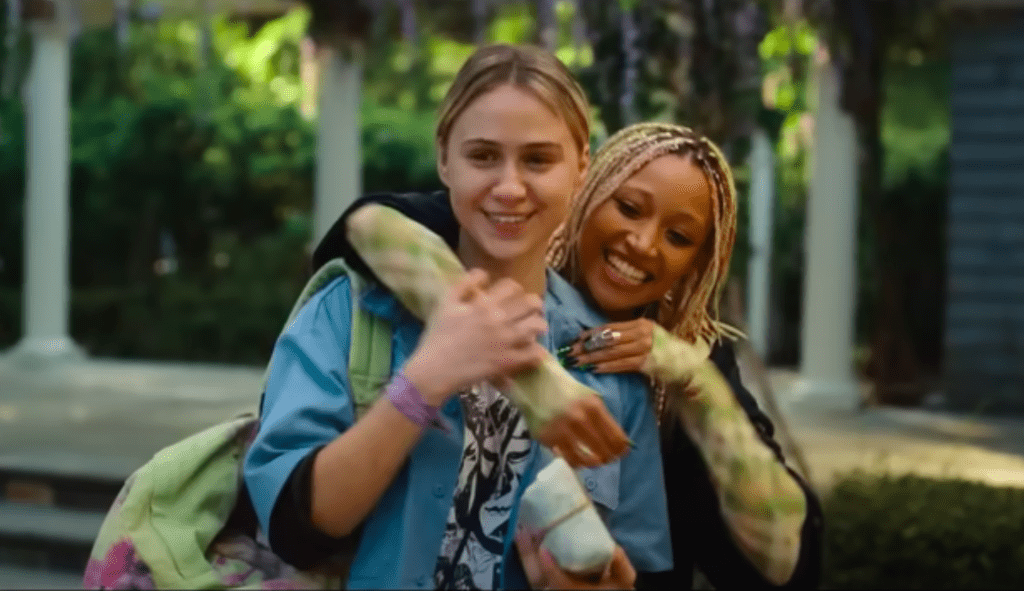 Though the film functions primarily as a classic whodunnit thriller, what sets "Bodies Bodies Bodies" apart is the social commentary about Gen Z and the world we live in currently. Furthermore, the film is far more about the fragility of social media friendships and the surface level connections we've staked most of our lives on than it is about who the murderer is. There's a ton of fun to be had there too, but "Bodies" is a film that really does have something to say, and the mirror image it holds up as it critiques society is handled with surprisingly acute skill. Reijin is in full control here, even when she's letting the organic relationships made between her actors shine unencumbered. I'm not sayings "Bodies" is "Get Out" level psychological horror, but much like Peele in his debut, Reijin carries herself and her final product with all the poise and skill of a true veteran. Delappe's script avoids the pitfalls of feeling too much like a stage production parading around as a feature film (which often gets lost in translation from medium to medium) and seems to understand the stark difference from stage to screen.
The behind the camera efforts are strong here, but "Bodies" belongs to its cast. Once again, a young cast of up and comers mixed with some veterans bring out the best the film has to offer, and elevates otherwise cliche characters into defined, fully realized individuals. This is really hard to do in an ensemble murder mystery, as more often than not quite a few people get lost in the shuffle of "they're only here to die, I don't need to remember them." "Bodies" works hard to give each friend and member of the group a true, identifiable identity, one that constantly makes you ask are they the murderer or another victim. The suspicion from the audience is only heightened as the groups own suspicions and backstabbing and friendships begin to unravel one by one. The cast includes Amandla Stenberg, Maria Bakalova, Lee Pace as Greg, the 40 something older guy dating a girl half his age, and Pete Davidson in probably the most tolerable I've seen him mainly because he's surrounded by more people keep his screen time down to a minimum.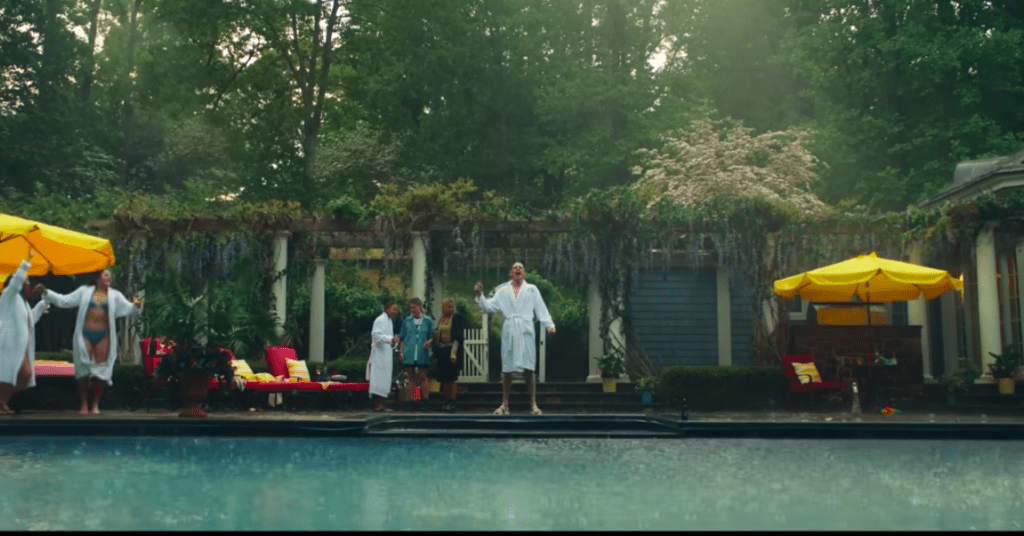 I'm sorry, I just don't get Pete Davidson.
The point is, the cast is firing on all cylinders here, with everyone understanding the assignment and all feel dialed into the themes of the film beyond the murder and almost laugh out loud comedy. Stenberg and Bakalova are probably the true standouts here, as their relationship is sort of the catalyst for all of the events and eventual breakdown of secrets and lies. Both are terrific, and should be added to everyone's young actors to watch list. The rest of the cast is great too, and there's frankly isn't even a bad performance in "Bodies." Yes, even Davidson fits right in doing, whatever it is he does that people enjoy. And yes, Lee Pace rounds out the standouts, adopting that chill, old dude that can't accept that he's 40 by surrounding himself with 22 year olds. We all know that guy, and Pace is relishing in the nonsense and fun of being him. It's a refreshing role for Pace, who get's to shed the gravitas that makes up the bulk of his career and just have a grand old time being fun and weird in "Bodies."
There is also an earnestness in the Gen Z language used prominently, and very rarely feels forced or unnatural. "Bodies" is about this generation, and more so than anything is telling a story of a group friends who swear they love each other and are major parts of each others lives, but it reality they know very little if next to nothing about each other. The social media relationship and the real life relationship collide here, and the more bodies that pile up around them the more apparent this becomes. Everything a Gen Z's life is built on begins to unravel when the real world kicks down the doors, and "Bodies" does well to get that across. Reijin avoids the mistake of making "Bodies" a Gen Z critique from the seat of a "Boomer yells at cloud" perspective, and surprisingly feels connected to the story instead of being on the outside looking in.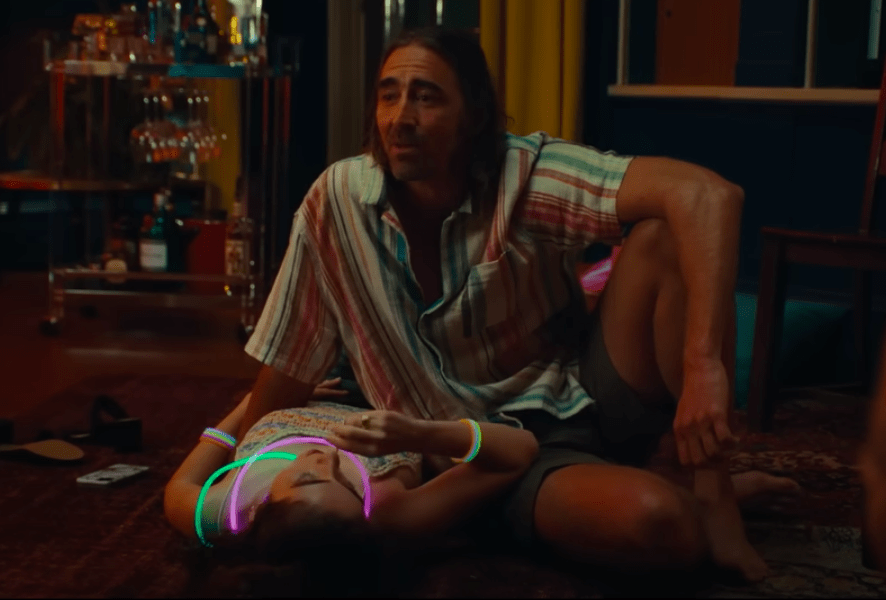 There is a whole genre of filmmaking hitting the box office recently that seems plagued by the Gen Z fear, and is often misinterpreted and/or misrepresented. "Bodies Bodies Bodies" manages to have its cake and eat it too, playfully parodying the Gen Z lives while simultaneously asking real questions about how we interact with the people around us. Even its twist ending and reveal plays heavily into this, and "Bodies" manages to feel like a parody, warning, and compliment to an entire generation all at the same time.
The film is funny, thrilling, dark, and yes, bloody. "Bodies Bodies Bodies" may throw some people off with the nodes of its messaging being too strong for some, but those that can access both its commentary and its well executed murder mystery are in for a real treat. It's clever without every feeling like it's looking down on its audience or patting itself on the back. Even if none of these things resonate with you, "Bodies Bodies Bodies" is still at its core a fun horror/comedy thriller that has a ton to be enjoyed.
Pete Davidson is in this and I still loved "Bodies Bodies Bodies," so that should tell you how enjoyable it is.
Rating: 4 out of 5 Stars
"Bodies Bodies Bodies" is now playing in theaters. You can watch the trailer below.