This news may only be interesting to those highly invested in the Disney brand. Which of course now includes Disney+. Bob Iger stepped down as CEO of the House of Mouse officially last year, amid some of the best successes of both the studio and theme parks. Under Iger, the brand grew, opened new areas of Disneyland to massive crowds, the acquisition of Fox, and successfully launched a streaming service.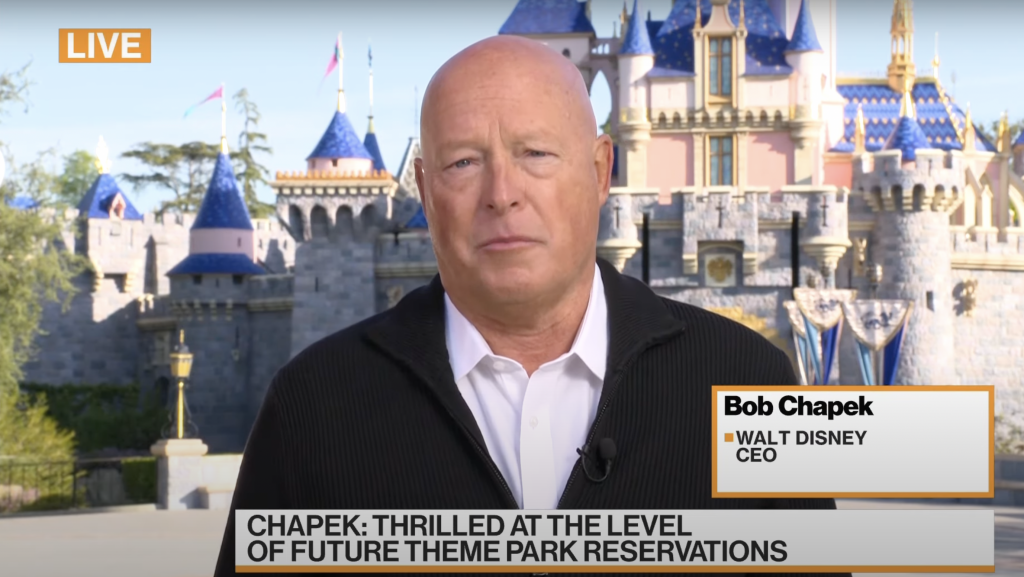 When Iger stepped down, Bob Chapek assumed the position. His tenure has…been rocky, at best. True, Chapek couldn't have anticipated the ongoing Covid 19 issues, which have been responsible for upheaval and restructuring across all Disney parks. Chapek has also been held largely at fault for the less than ideal roll out of the annual pass replacement system, Magic Key. Perhaps the biggest thing though working in his disfavor is reports that Disney is actively working towards getting into sports betting. There has been a petition circulating for some time that aims to fire Chapek. Oh, and Disney shares are down 20% under Chapek as well.

But, there are rumblings that several persons claim Iger may be returning as Chief Executive Officer (CEO) of Disney in the coming year. According to CNBC, anonymous sources think it likely he'll be returning. One source even claims "there are already internal wagers at Disney about Iger returning."


We have to say, we think the likelihood of Iger returning to the CEO position is unlikely, as much as we'd like it to happen. We'll let you know what we hear about this and other news.