Denis Villeneuve's "Dune" has officially opened, and it's time we talk about some important things. MISSING things. Things we were pretty much promised, but didn't end up getting. We're talking of course about Josh Brolin as Gurney Halleck NOT playing the baliset.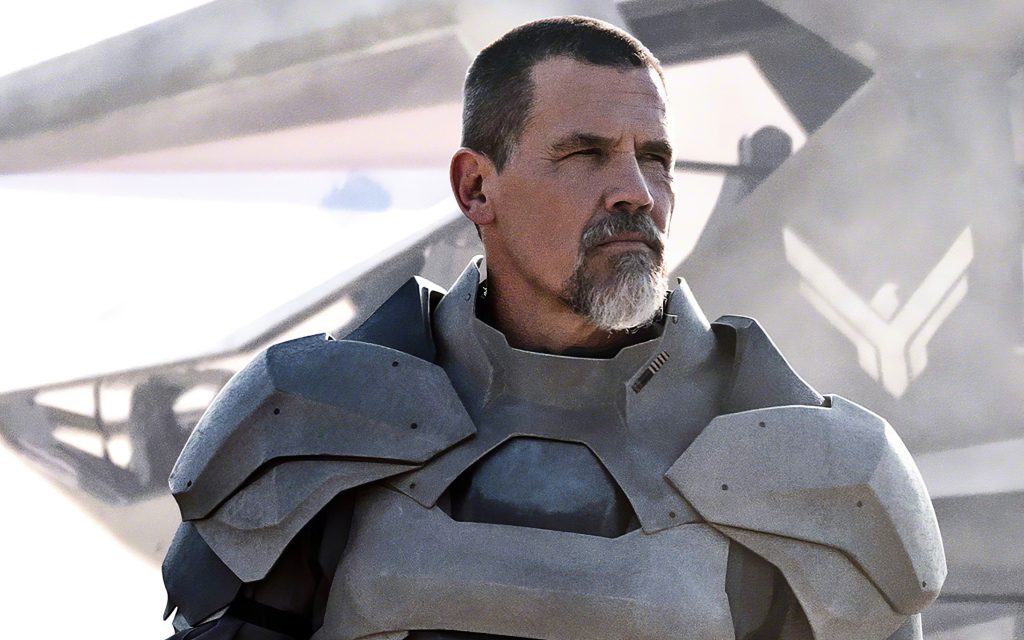 Maybe you have no idea what we're talking about, and that's fine. Let us explain.

Gurney, Warmaster for House Atreides, is an accomplished warrior. We know this- both from his decorated past and his skilled present in "Dune." But he's also, at least in the original Frank Herbert source material, a poet and musician bar none. He quotes prose often, regales his Duke and warriors with lyric and song, and plays an instrument called the baliset.
In David Lynch's 1984 version of "Dune," Gurney is played by Sir Patrick Stewart, who we actually see playing the baliset. True, it's actually a Chapman Stick, but. Just LOOK at it.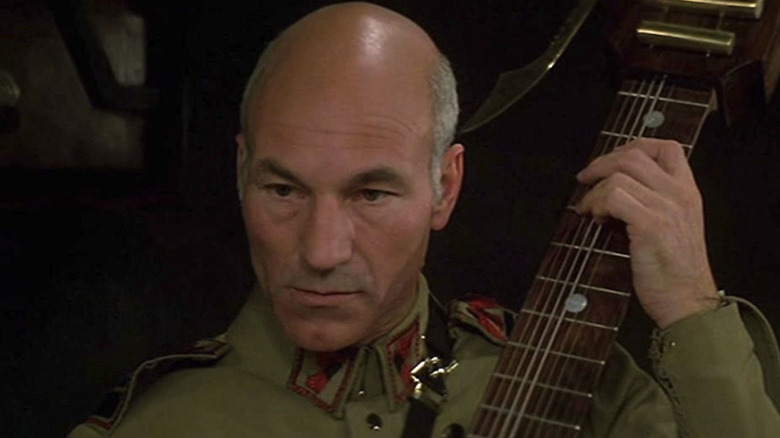 Back in March of 2019, Brolin posted an image to his Instagram, confirming his casting. He also quotes a very famous passage of the book, which happens to mention the baliset.


We even know a scene with Brolin playing the baliset was filmed, straight from the director himself. Villeneuve admits it's the one thing he wished he didn't take out of "Dune Part One." He even teased that maybe it'll get used as a flashback or something in "Dune Part Two," studio-willing.

Here's what Villeneuve had to say about the lack of baliset:
---
"Josh Brolin plays Gurney Halleck. I had shot a scene where he's playing the baliset, singing a beautiful song, scored by Hans Zimmer, written by Frank Herbert. And it did not make the cut, much to my sadness. I myself cut it out, it was very painful. What's different about this than my other projects though is there might be a part 2. So maybe I can revisit this. For me, it was a bit heretic to do a 'Dune' movie where Gurney Halleck does not sing a song. That makes no sense, frankly. So that's the thing I would add into the second part, the most painful cut I made."
---
Don't get your hopes up for some kind of extended cut of this 2hour35minute film, either.
"That," Villeneuve says, pointing at the screen we just saw "Dune" on, "is the director's cut. There is no other cut. Once it's on the floor, it's dead."

"Dune" is currently playing in theaters across the globe (sorry Australia!), and on HBO Max. See it, so we can get Part Two officially greenlit!