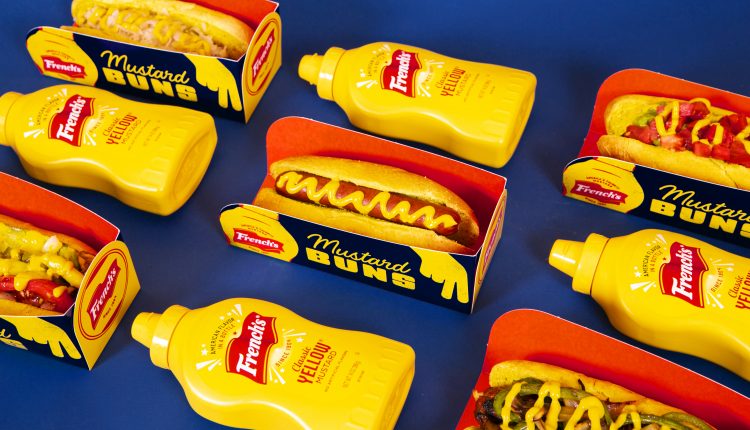 Ready to celebrate National Mustard Day? Well even if you're not, French's has you covered. For a limited time, you'll be able to enjoy a nice barbequed hot dog on a mustard infused bun.
Saturday, August 7th will be National Mustard Day, and for the third year running, French's is coming out with something spectacular.

In 2019 it was mustard ice cream. In 2020, it was mustard beer. Now it's mustard buns, and once you try these you'll never want to go back to regular old buns. I can't say the same for the ice cream, that one was.. weird.
"For over 115 years, French's has delivered bold, all-American flavor to customers nationwide," Jill Pratt, Chief Marketing Excellence Officer for McCormick said. "Year after year, we look forward to raising the French's flag in celebration of National Mustard Day, by introducing exciting new ways to enjoy the bright, tangy taste of mustard."
They're bright, baked and delicious with a tangy twist. If you want to get your hands on these you'll have to scout out a few pop up locations, or bake them yourself with special recipes offered on McCormick's Website. If you opt to make them yourself, let us know how they turned out!
August 7
NEW YORK CITY
The Hot Dog King: 12pm ET (located outside the Met)
Yankee Stadium: 1:05pm ET (during game vs Seattle Mariners)
LOS ANGELES
Pier Burger: 12:30pm PT (on Santa Monica Pier)
CHICAGO
The Lodge Tavern: 12pm CT
BALTIMORE
Camden Yards: 7:15pm ET (during game vs. Tampa Bay Rays)
August 14
BOSTON
The Best Sausage Company: 12pm ET (outside Fenway Park)
Sign up to Receive the NERDBOT News!
[tipjarwp]