We knew it was likely a teaser or something for the upcoming "Jurassic World: Dominion" was coming this week. It is, just not the way we were anticipating? Director Colin Trevorrow posted this morning that an extended 'special preview' of the 6th film in the "Jurassic Park" franchise would be coming with the theatrical debut of "Fast 9," the 9th "Fast and Furious" installment.
We know from other various teases that this dinotastic flick will feature some feathered creatures this time around, possibly diving into the various theories of dinosaur-to-birds evolution.

As far as we can tell, this preview will be a whopping 5 minutes at least.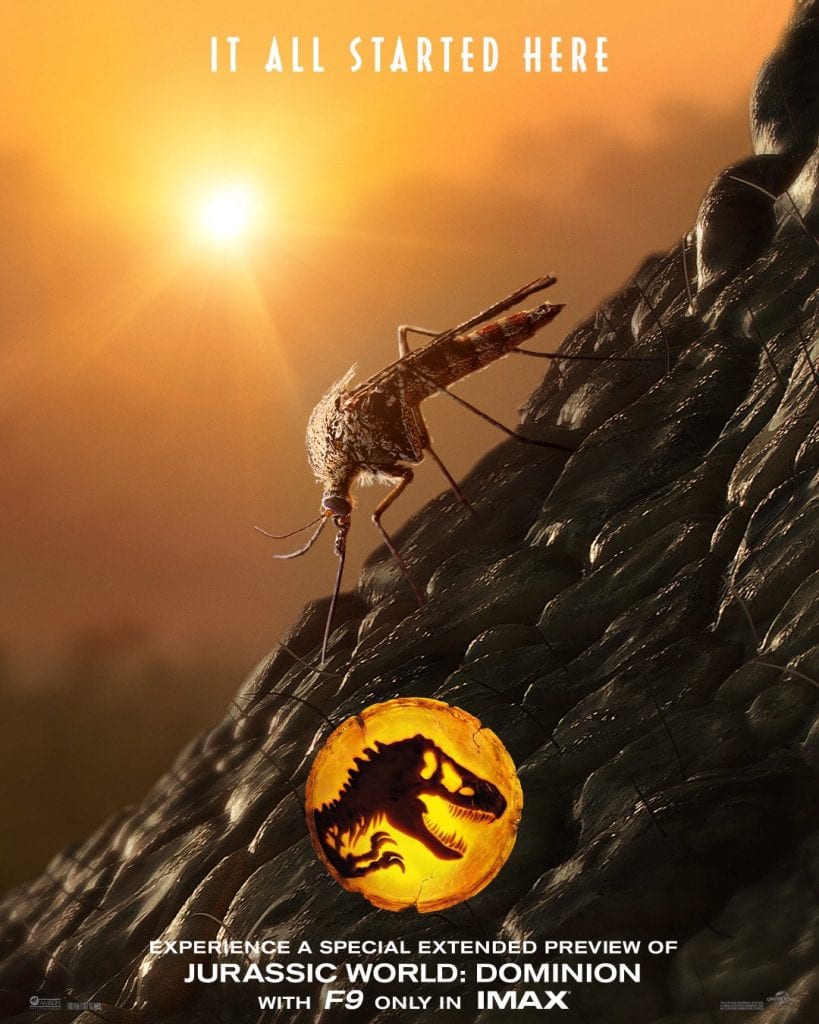 "Jurassic World: Dominion" will see the franchise return of Jeff Goldblum, Sam Neill, and Laura Dern.

It currently has a release date of June 10th, 2022.