Jeff Goldblum is no stranger of working with Taika Waititi. Last time we saw him as the Grandmaster in "Thor: Ragnarok," and if you weren't in love with him as an actor already then this sealed the deal. Between the makeup and Jeff Goldblum acting like, well, Jeff Goldblum he brought a charisma to the screen that can only be accomplished by him. Now there is word from Jeff himself that he and Taika may be working on another project in the near future.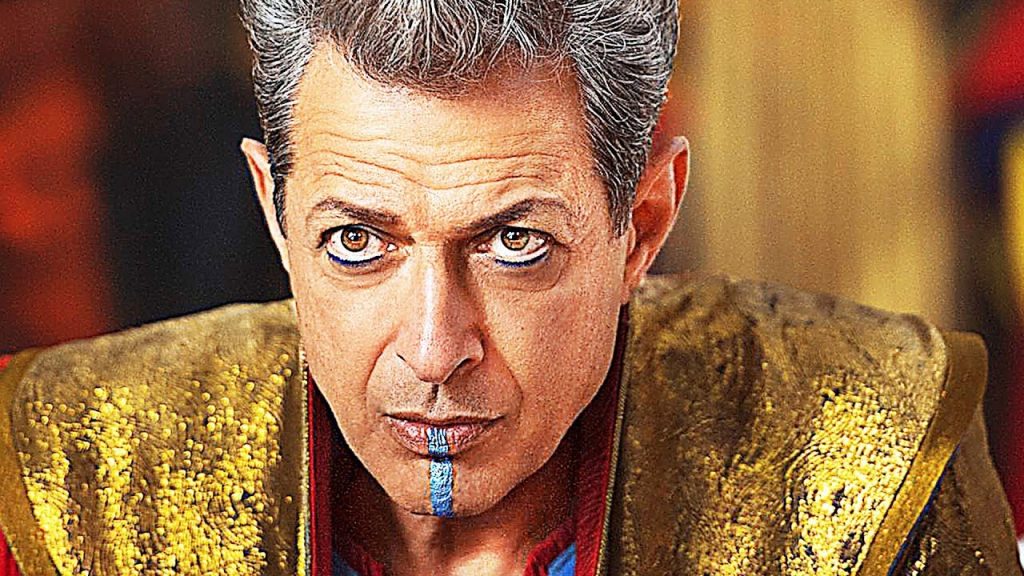 He was floated the idea of being in "The Mandalorian" in an interview with Insider, and said that would be great. He'd love to work with Taika again.

"I'm a fan of it! I'm a fan, of course, of Taika Waititi. I adore him, always did before I even worked with him, and maybe we'll do something again together," Goldblum said. "We've talked about doing something else that has to be secret right now but I would do anything with him, sure."
This doesn't necessarily mean that he will be working on a known project with him. It could very well be something meant for the future in an announcement yet to come. But it is exciting that we will get to see the two work together again. It's one of those simpatico relationships you don't get to see often.
We're personally hoping over here that it's a film for the Grandmaster. Or another Marvel film where he heavily in it.