When Pokémon reached our shores in 1999, it took over every school yard in the country. 
The buzz of opening packs, making trades, and flexing your best holographic is something many of us from that generation will never forget. 
But naturally, every fad has its day, and a few years later only the die-hards continued to collect.
Fast-forward to 2020, and arguably, we've seen the popularity of Pokémon exceed the lofty heights of its initial release.  
In this article, we're going to explore just what happened, and more importantly, why. 
Let's jump in!
Pokémon and the Pandemic
2020 was a year unlike anything before it. The world ground to a halt, and people were stuck indoors. 
In my opinion, this caused two interesting behaviors to occur…
One, in order to aid our mental health, we began to seek out activities that made us happy. 
And two, with extra time on our hands, there was a real focus on home improvement, sorting and organizing our possessions. 
Because of this, attics were emptied, garages were cleared and old Pokémon collections were rediscovered! 
It was an incredible feeling to peel open a dusty old binder from your childhood and see a glistening holographic Charizard staring back at you.
Just like 1999, people were hooked again.
The Incredible Value of Pokémon Cards
Although the cards hadn't changed much in 20-odd years of storage, one key factor had: the values.
These cards that once cost a few bucks a pack, were now selling on eBay for hundreds, even thousands of dollars.
And this is one of the key factors in Pokémon's current popularity…
These items were no longer just a trading card game for kids, they had become high-end collectibles and valued piece of art. 
When you combine this with the fact that a lot of people were seeking additional income, selling off your old Pokémon cards became a legitimate side hustle.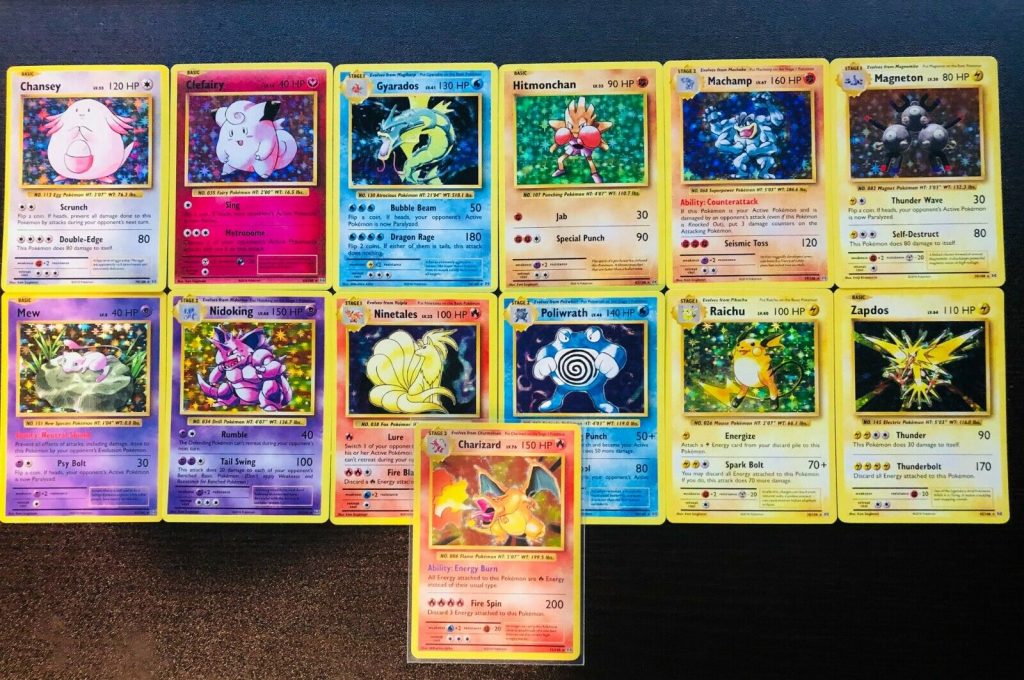 Adding Value Through Grading
The third and final factor that has contributed to today's Pokémon popularity is the process of grading cards. 
There are professional companies out there who, for a fee, will 'grade' the condition of your cards and safely encapsulate them in plastic to preserve them.
In 1999, lucky cards were carefully slid into binders to be appreciated and protected. A tiny proportion were kept unopened by savvy collectors. But the majority though were kept in pockets and lovingly played with. This resulted in a wide different between the condition of cards. 
Naturally with anything that becomes a collectible, condition is everything and is intrinsically linked to value.
Fast-forward to 2020, and the masses realized they could grade their cards with the likes of PSA or Beckett and massively increase their value if the score was high. 
For example, look at this article here from Card Collector which discusses the most valuable Pokémon cards. All of which achieved these prices because of their perfect 10 grades.
This added level of rarity (which didn't really exist in 1999) played a huge role in Pokémon becoming mainstream again. 
The Future of Pokémon Cards
Many reading this will be all too aware that by the early noughties, the Pokémon buzz had passed. 
So, it's only fair to ask the question, 'won't the same happen again?'
Well, there are of course no guarantees that demand will remain the same.
However, the combination of a depleting supply of sealed vintage cards, the rise of YouTube pack openings, celebrity collectors and unrivalled nostalgia mean, in my opinion, Pokémon cards as a high-end collectible are here to stay. 
Of course, prices will fluctuate over the years, but long-term, the prospects remain very bright indeed.