To celebrate St. Patrick's Day, participating McDonald's will be re-releasing their classic Shamrock Shake and their Oreo Shamrock Shake! Whether or not you like the classic or the oreo version (far superior) the fact is this year seems to be flying by.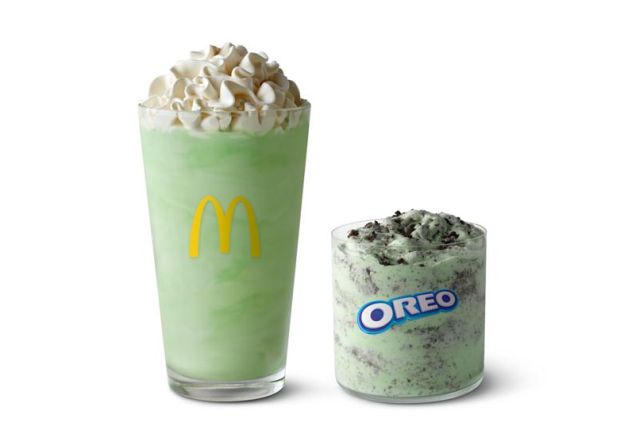 The classic shake features a blend of vanilla soft serve and mint-flavored Shamrock Shake syrup topped off with whipped cream.
The Oreo Shamrock Shake features vanilla soft serve with Shamrock Shake syrup and Oreo cookie pieces. This version of the drink was first introduced last year in the lead up to St. Patrick's Day.

It seems like it was just new years and now we're already plowing through February. Get these while you can! They are only around for a limited time. These drinks will be available starting February 15th, 2021.