You may or may not remember the article we put out last year in April about the father of a young hockey player miking up his son to hear what he says on the ice. Back then Mason had just turned four and was talking pretty randomly. It made for great entertainment to listen as the kid said things like "let's nap", "my brakes are off", and other funny phrases.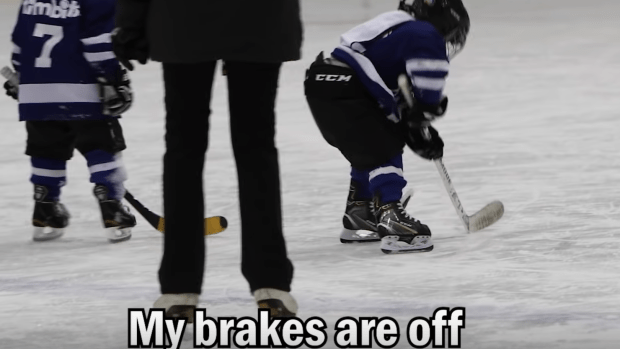 The first videos are really funny as you can hear mason saying things like "My bone hurts" but sounds like "My boner." That's pretty much what it means when you're a parent listening to your kid trying to talk. Sometimes you have to just say, "What?"
Now Coach Jeremy has gone further and put a GoPro on his son Mason's helmet so he can not only hear what he says, he can see what he sees. Check out the video below!