Valentine's Day is fast approaching and it can be difficult deciding exactly what to do for your loved ones. It's hard to achieve the perfect gift when everyone has such different interests and tastes. However, the one gift you can never go wrong with is food. So why not make a heart-shaped treat to show that special someone in your life that you care? That's where the Dash heart mini waffle maker comes in!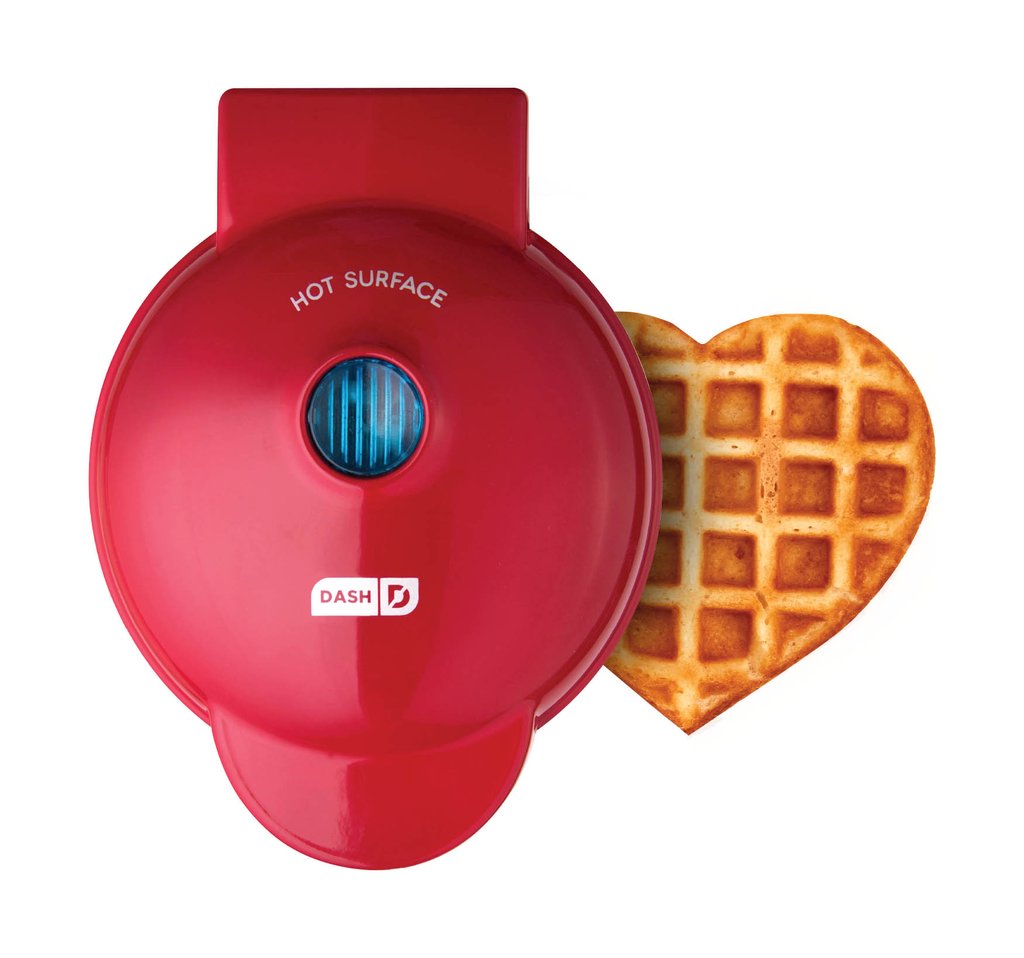 This adorable little waffle maker is perfect for making small waffles for an individual portion. For some extra flair, you could add red food coloring or sprinkles to your waffles. They will come out looking like perfect sweet treats from Cupid himself! After all, who doesn't like breakfast food? Especially if you top it off with some whipped cream or fresh fruit.
Best of all, the small size of the waffle maker makes it super easy to clean and store. This 4-inch non-stick maker requires minimal scrubbing before it is ready to go again. Also, it's small size makes it super easy to transport almost anywhere. Of course, you can use the maker for more than just waffles. Paninis, hash browns, and other delicious foods can be pressed into the maker and cooked to perfection. Get creative for the holiday!
You can pick up this mini waffle maker here. So if you want to make the perfect Valentine's Day breakfast (or dinner) then check out this cute maker!
DISCLOSURE: This post may contain affiliate links. Meaning when you click the link and make a purchase, we receive a commission, which helps Nerdbot keep the lights on.