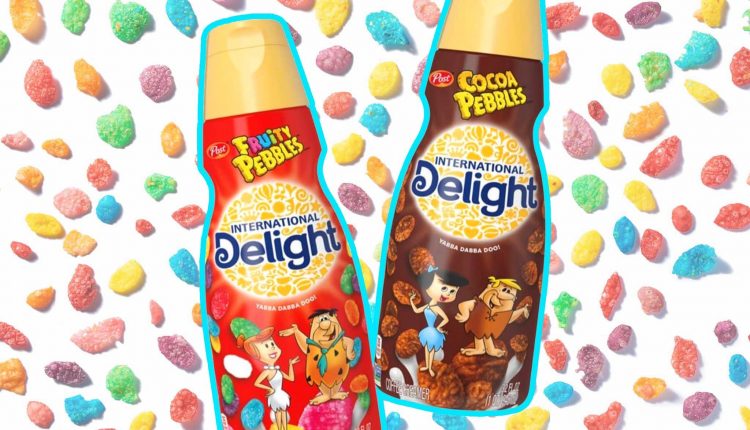 Fruity AND Coco Pebbles Coffee Creamer Is Coming!
It's no surprise that I find myself to be a bit of a coffee person. Naturally growing up I would watch my grandma drink her coffee in the morning (she would add egg shells in with the beans, I dunno why) and I always thought it smelled really good. Now that I am older I enjoy almost anything that has to do with coffee. As someone who goes to College and works full time I need something to keep me going (amiright?)
Naturally I am scrolling through Instagram (ignoring the fact that I have finals coming) and I see a post that has me stop in my tracks and look into the distance as if I am in an episode of "The Office."
WELL HELLO GORGEOUS! Can you believe it? Now I was transported back to when I saw that Cinnamon Toast Crunch and Funfetti was going to be released. But not before I had war flashbacks of when I actually tried them out.
But one can only hope that this time around I will be impressed? Apparently the International Delights Fruity Pebbles creamer will have hints of lemon, lime, and citrus. You know like the cereal (the best one if you ask me) but lemon, lime, and citrus in my coffee? Well okay, if you say so. And of course the Coco Pebbles is said to taste like well, Coco Pebbles, you know that nostalgic delicious chocolate cereal.
Sadly these bad boys will not be released to major retailers until January of 2021. So let's hope that we can ring in the new year with some delicious new flavors of coffee creamer.
Sign up to Receive the NERDBOT News!