Just as we were getting comfortable with the idea of FINALLY getting to see Legendary and Warner Bros. Pictures "Dune" reboot at some point, things are getting messy.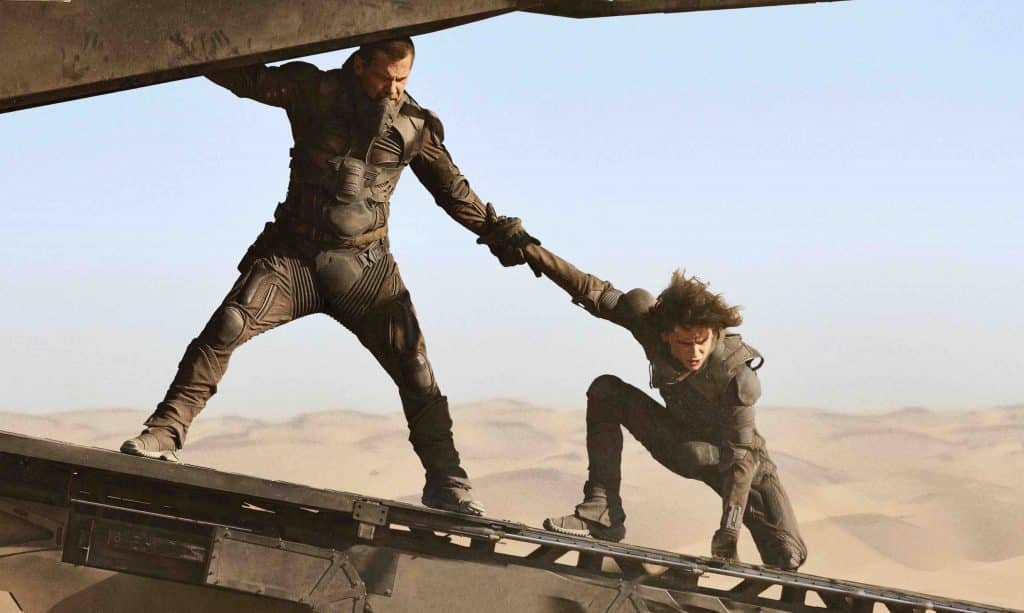 If you'll recall, the entertainment world was stunned when last week, Warner Bros. announced plans to release their upcoming 2021 movie slate on streaming service HBO Max the same day each film was set to 'release in theaters.' We're not sure if that's cockeyed optimism, or outright refusal to accept the ongoing state of the world, honestly. Either way, we were very excited to see that Denis Villeneuve's "Dune" was included in this list.
Know who wasn't? Legendary.
According to a report from Deadline, execs at Legendary were only given a 30-minute heads up about the HBO Max news, and they are not happy about it.
The studio is reportedly going so far as to file legal papers against Warner Bros. (at some point today).
You can read the excerpt from Deadline's piece here:
---
I'm hearing that Legendary Entertainment either has or will send legal letters to Warner Bros as soon as today, challenging the decision to put the Denis Villenueve-directed Dune into the HBO Max deal, and maybe Godzilla vs Kong as well. On the latter, Legendary reportedly had Netflix ready to pull the film from Warner Bros for around $250 million, before WarnerMedia blocked it. Sources said Legendary had no advance notice before last week's announcement that both Dune and Godzilla vs. Kong were part of the HBO Max plan.

Legendary certainly seems to have the right to challenge WarnerMedia on its decision: Legendary and its partners provided 75% of the $165 million or so net budget of Dune, the adaptation of the Frank Herbert novel that was envisioned to be the first of multiple films exploiting the six-novel series. It put up a similar amount of the funding on the Godzilla vs. King film. Will the long-term viability of the franchises be tarnished by starting out as an HBO Max offering? It's the same question the industry is asking about Wonder Woman. Legendary wouldn't comment. I'm told there are three other films that have a right to believe movies they majority financed are being served up to provide a steroid shot to HBO Max's paid subscriber base by undoing deals that were made for theatrical release and the traditional revenue waterfall.
---
We'll let you know what we hear about this development, and whether or not it'll impact the current "Dune" HBO Max, theatrical release date of October 1st, 2021.