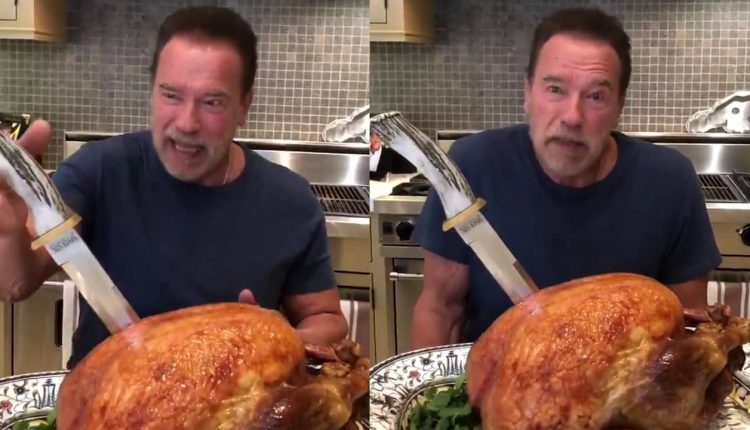 Arnold Schwarzenegger Donated 500 Turkeys to Feed the Hungry
Things may not have been normal this year for Thanksgiving but there are still plenty of things to be Thankful for. Thanks to former California Governor Arnold Schwarzenegger donating 500 turkeys to the Hollenback Center in Los Angeles, many people who would have gone hungry yesterday were able to enjoy a warm meal.
He donates turkeys each year but likes to give the food out in person. This year even though he had to stay home he was still able to make a huge difference. He posted a tweet on Twitter talking about it while showing off how he cuts his turkey at home. With a ridiculously giant knife.
Sign up to Receive the NERDBOT News!