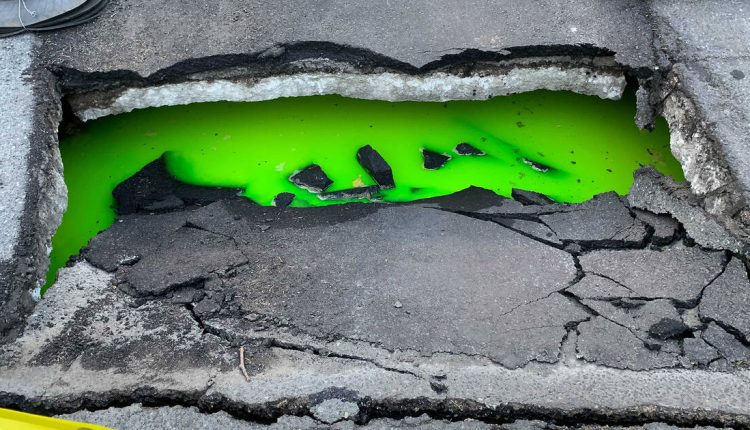 This Neon Green-Glowing Toronto Sinkhole is Terrifying
Imagine you're on your regular walk through the busy streets of Toronto, Canada, and suddenly A SINKHOLE OPENS under your feet- filled with some strange, alien neon green glowing liquid. Something out of "Ghostbusters?" "Teenage Mutant Ninja Turtles?" We're not sure, but it's certainly disconcerting.

You can see Daily Mail's coverage here, and you've REALLY got to see the photos, because it's just disturbing enough to really make you worry.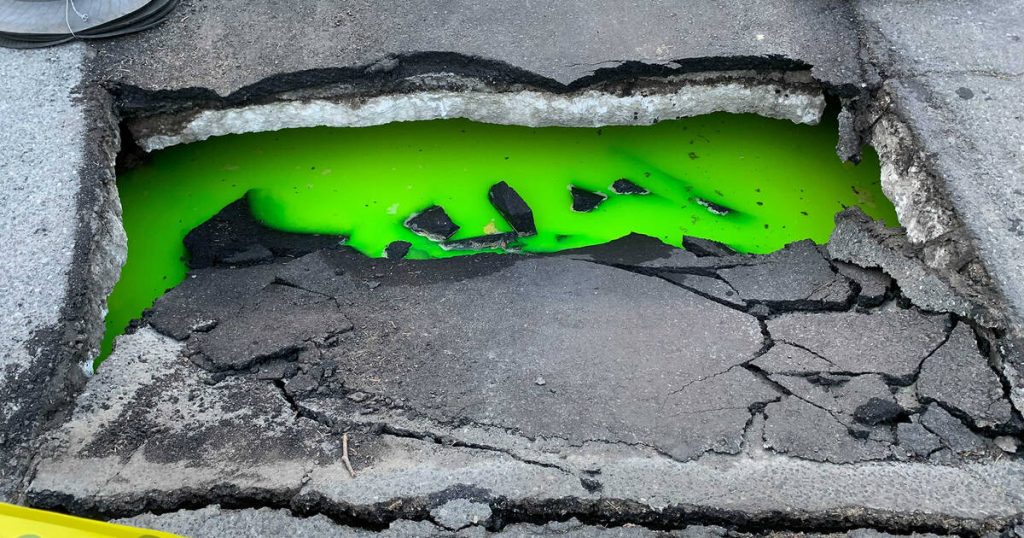 Sign up to Receive the NERDBOT News!