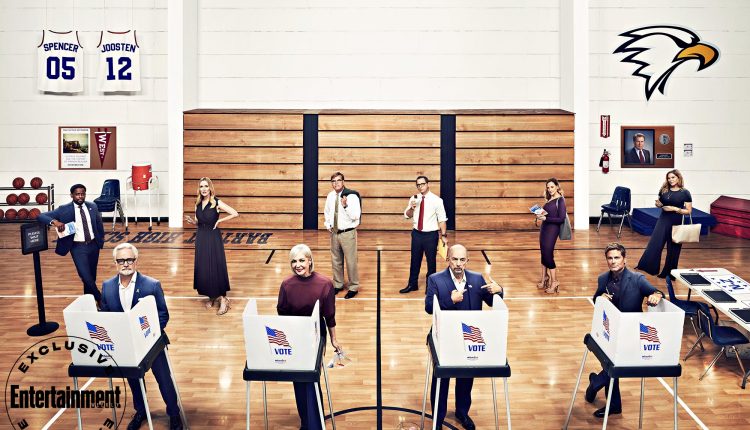 "The West Wing" Cast Reuniting for Live Reading at HBO Max
This is a day I personally have been waiting for for 17 years. The cast of the incredible series "The West Wing" is reuniting to read an episode of the show to benefit When We All Vote ahead of this year's presidential election. Series creator Aaron Sorkin is involved.

When We Vote is a non-profit nonpartisan organization founded by former First Lady Michelle Obama to Inspire increased voter participation in every election. WarnerMedia will be making a sizable donation to the organization in light of the HBO Max special, which will air this fall.

The cast, which will include Rob Lowe, Dulé Hill, Allison Janney, Janel Moloney, Richard Schiff, Bradley Whitford and Martin Sheen, will spend several days filming this theatrically staged live reading at the Los Angeles Orpheum Theatre of season 3 episode 15, "Hartsfield Landing."

Sorkin and executive producer/director Thomas Schlamme are both involved as well.

Sorkin said: "Tommy and I are incredibly excited to be getting The West Wing cast back together for this staged reading and to support When We All Vote in their efforts to get all of us involved in this election."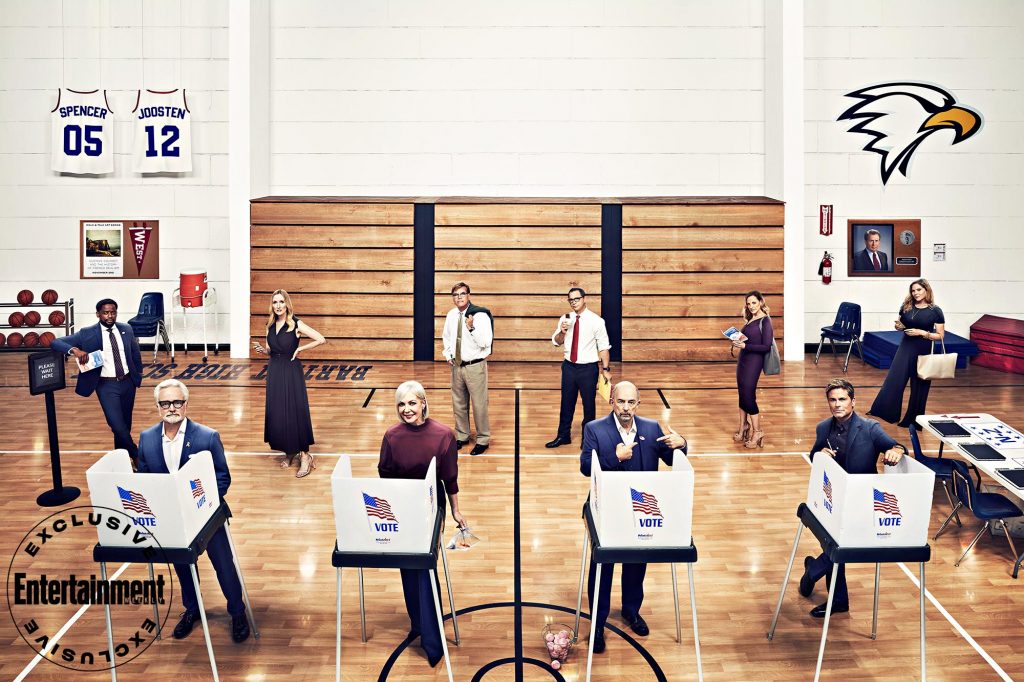 "With A West Wing Special to Benefit When We All Vote, we are excited to revisit this legendary series and offer our passionate fans something that is substantial, meaningful and unforgettable, while also promoting an important message for our time," said Sarah Aubrey, head of original content, HBO Max. "Combined with WarnerMedia's donation to When We All Vote, this special not only entertains, but also help ensure the organization can carry forth its mission to increase voter participation in every election."

You can watch the announcement on Entertainment Weekly, in their spotlight article about the show's return (kinda).


---
About "Hartsfield's Landing" Episode – Season Three, Episode 15
Original Air Date: February 27, 2002
Bartlet (Martin Sheen) engages both Sam (Rob Lowe) and Toby (Richard Schiff) in intricate chess matches that mirror the wily game of brinksmanship that Bartlet is playing with the Chinese, who are conducting war games in the Taiwan Strait. The Chinese threaten real war if Taiwan begins test firing its new U.S.-made Patriot defense missiles. Meanwhile, Josh (Bradley Whitford) is nervous about the 42 votes in a remote New Hampshire town's election, which are counted immediately and always predict the winner of that state's primary. Mischievous C.J. (Allison Janney) tries to upset Charlie (Dulé Hill) by hiding his copy of the President's top-secret daily schedule — prompting a spate of playful tricks. The episode was written by Aaron Sorkin and directed by Vincent Misiano.
---
Sign up to Receive the NERDBOT News!