NBC knew we all needed something to get us through this trying time, and the brilliant notion of a "30 Rock" reunion is just the thing to help.

Enter this short promo released ahead of the airing of the special, showing that some things really never change; like Liz Lemon (Tina Fey).

Lemon is seen here in a mask, which just happens to sport a photo a mouth in the midst of yelling. Pretty on brand, honestly.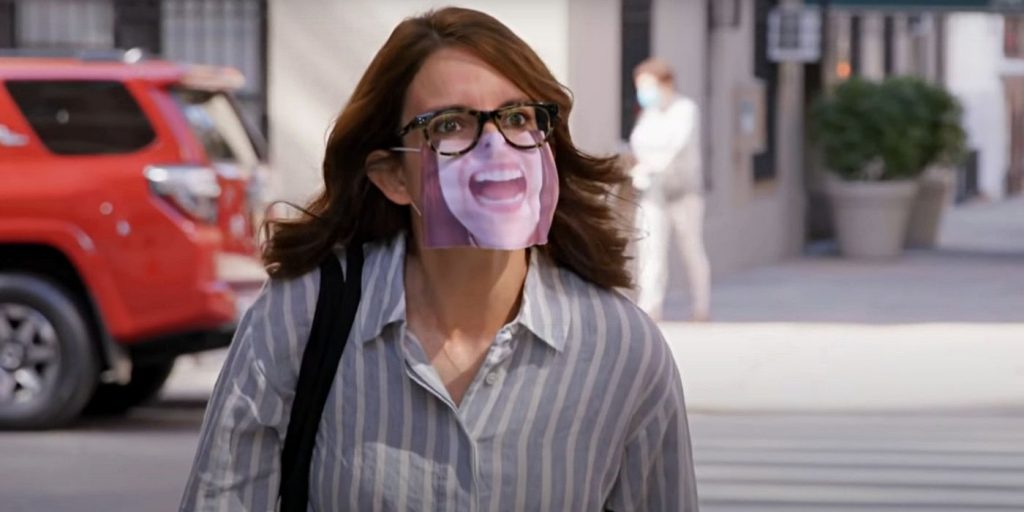 This image comes from a brand-new teaser released for the special, which you can see here:
Liz Lemon (Tina Fey), Jack Donaghy (Alec Baldwin), Tracy Jordan (Tracy Morgan), Jenna Maroney (Jane Krakowski), Kenneth Parcell (Jack McBrayer), and more are expected to return for this reunion/special/episode.

The hour-long commercial-free "30 Rock" upfront special will air Thursday, July 16th 2020, check local listings for time.