With no San Diego Comic Con happening in 2020, we knew some of the bigger studios were going to get creative with their unrolling of news, titles, and trailers. Warner Bros. Pictures, while sometimes skipping the hustle and bustle of SDCC, announced their own plans for a virtual event, the DC FanDome.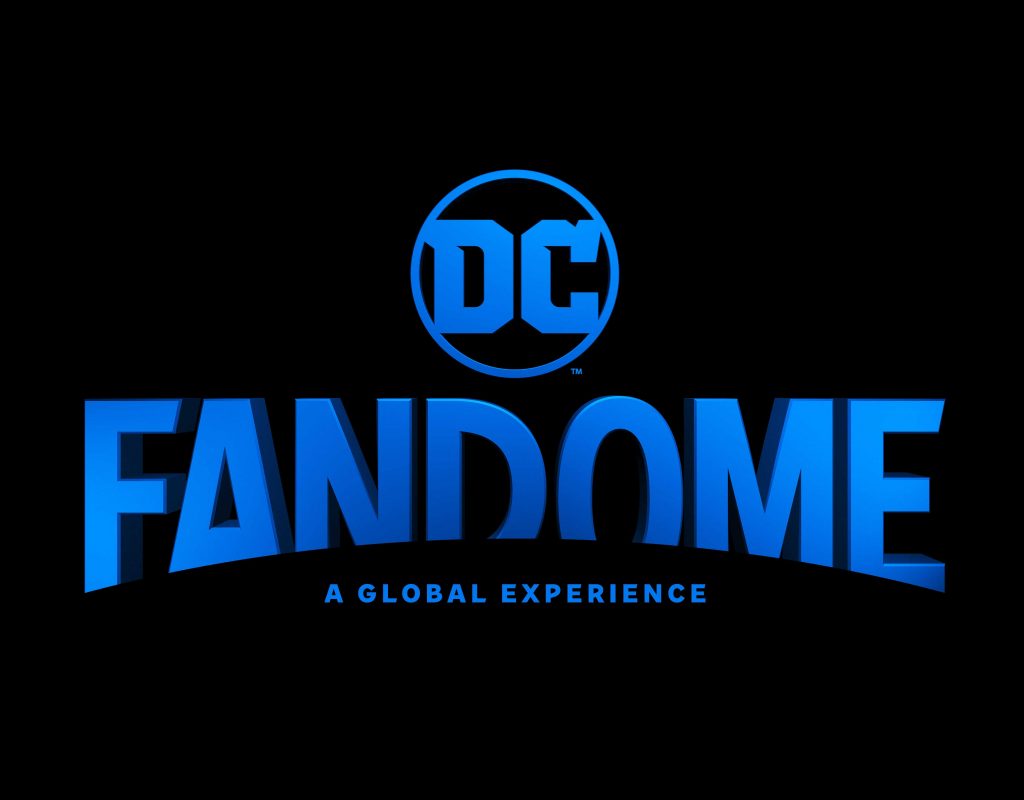 This will be an online event to highlight the numerous DC Comics-based properties under the umbrella of Warner Bros. Pictures.
From the event's website [which is actually down today???]: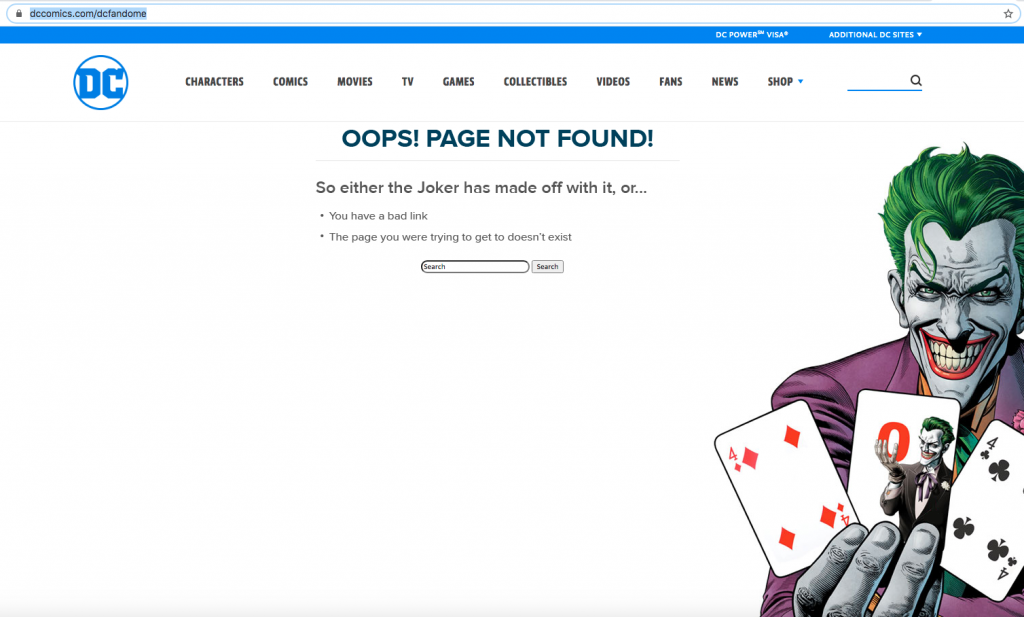 ---

Join fans from all 7 continents for the largest gathering of talent, announcements, and content reveals in the history of DC!

Save the date and prep your cosplay attire! On Saturday, August 22, starting at 10 a.m. PDT, Warner Bros. will welcome fans everywhere into the DC FanDome-a free virtual fan experience where no badge is required!

Imagine all the DC Super Heroes and Super-Villains you've ever loved finally coming together in one place to celebrate DC's past, present, and future. Accessible for 24 hours at DCFanDome.com , the global event will immerse fans into the DC Multiverse, with new announcements from WB Games, Film, TV, and comics, as well as an unprecedented opportunity to hear news from the casts and creators behind your favorite feature films and TV series!

The DC FanDome is the place to hear highly anticipated announcements and the latest news, see exclusive footage, and venture into themed worlds designed to entertain everyone from movie and TV superfans, to gamers and readers, to families and kids. With special presentations to engage fans in every time zone across the globe, you'll have the opportunity to have an experience that's all your own. No matter where you live, your age or your level of fandom, there is something for you!
---
The first big thing being teased is James Gunn's "The Suicide Squad," with a shiny new title treatment. This probably means a teaser trailer of some kind being released during the event.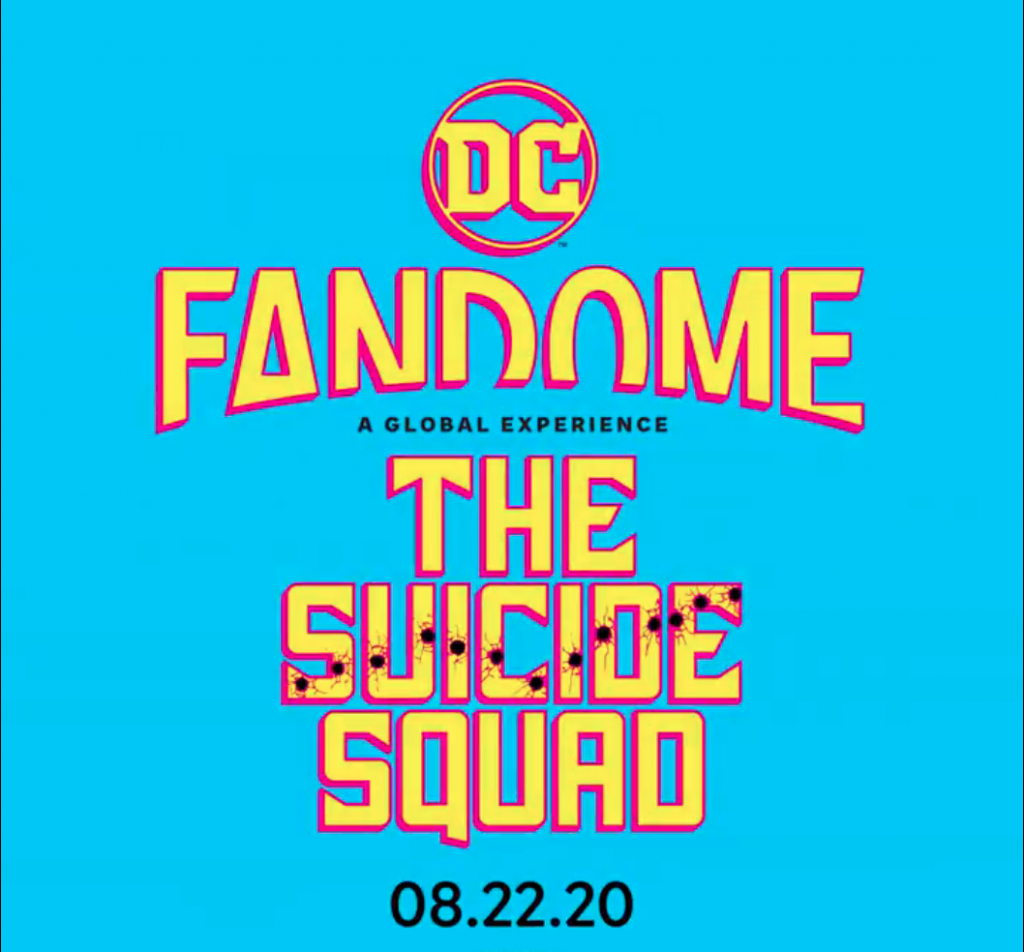 Margot Robbie's Harley Quinn, Jai Courtney's Captain Boomerang, Joel Kinnaman's Rick Flagg and Viola Davis' Amanda Waller are all returning for this sequel-but-not-a-sequel. They're joined by an all-star roster of new cast mates, including Peter Capaldi, Idris Elba, John Cena, Taika Waititi, David Dastmalchian, and Nathan Fillion among others.
DC Comics also announced a creator's spotlight for the FanDome.
---
There's nothing more important to DC than our fans, and we want to showcase you! In partnership with Talenthouse, DC FanDome today launched a call for your best DC Fan Art & Fandom displays. Show us your DC Cosplay, Makeup, Tattoos, even your own Batcave!
Be sure to submit your best at create.DCFanDome.com for a chance to be featured inside this virtual world event, and demonstrate to people across the globe that you are the ultimate DC Super Fan! Selected artists will be voted on by the community on the day of our event and are eligible to win part of a cash prize pool courtesy of DC and Talenthouse. Be sure to check back at our official site at DCFanDome.com frequently for additional updates on what will be happening in the Dome!
---
So, what do you think? Will you be tuning in for FanDome on August 22nd, or sitting it out?

San Diego Comic Con At Home will take place on the usual SDCC dates, July 22nd-26nd, 2020.