Greg Weisman, co-creator of "Gargoyles," knows how much fans love his incredible and ahead of it's time animated series. His constant devotion to the property is evident, and he has been the longest and loudest drum beater for the Disney show which first premiered on October 24th, 1994. (I remember watching it that day- and I had the VHS board game tie-in that no one seems to remember but me.)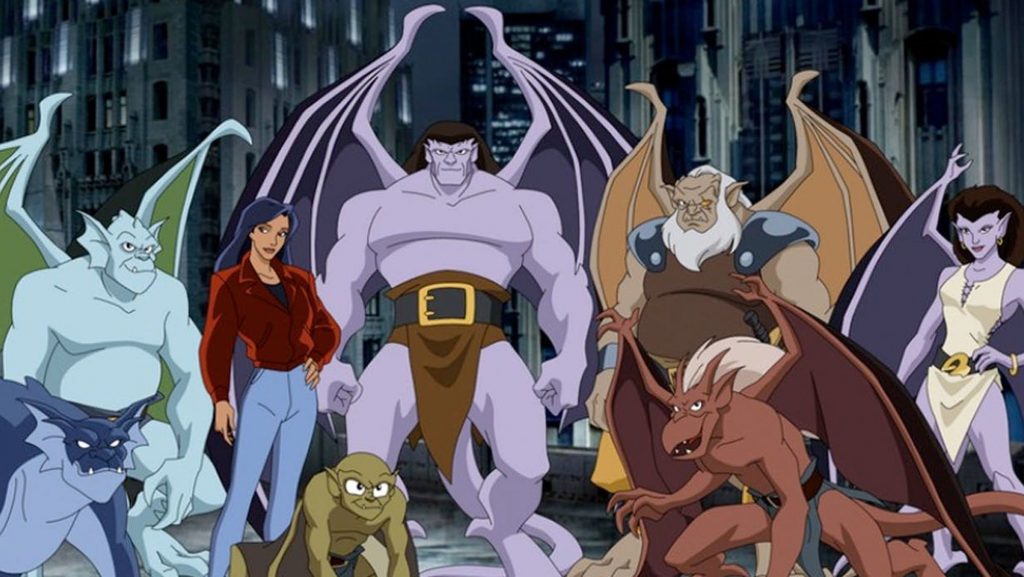 Weisman, who also created 90s animated series staples "Young Justice" and Sony Pictures' "The Spectacular Spider-Man," has some serious cred in the world of cartoons, despite the infamous season 3 shakeup at Viacom. (You may recall that almost the entire writing staff was removed for the third season of "Gargoyles," resulting in a very different tone for "The Goliath Chronicles").

He also recently (in this AMAZING interview with Polygon all about my personal favorite cartoon of all time) commented on the persistent rumor that Jordan Peele wants to do something with the stone by day, warriors by night.
"I think it's accurate that he was interested, but I can't speak to how far those conversations went. My understanding — not inside information, just my understanding — is that he [Peele] expressed an interest in the property. And Disney didn't say no. But by not saying yes, that answers the question. You know, they didn't want to say no to Jordan Peele, but they also didn't want to say yes to Gargoyles. So it just didn't go anywhere."

One of the revelations that comes in this Polygon piece is what exactly the OJ Simpson trial had to do with the future of "Gargoyles."

"The OJ Simpson trial meant we were constantly being preempted for trial coverage, because we were on syndicated stations, and syndicated stations still primarily lived off local news in the 1990s. Every day it ran, we were being preempted, and in any given city, people were missing episodes of Gargoyles, and falling out of the habit of watching it."

Weisman maintains a fairly involved FAQ page pertaining to every little bit of lore and info you could ever want or need to know about the show, as well as a running list of the possible spinoffs that could have happened.

While we're not sure we'd ever want a reboot of Gargoyles, we wouldn't mind some new episodes, as long as the original voice cast returns. Keith David, who is masterful as Goliath, has made it known he'd totally come back to the role of the leader of the original clan.
"[We've wondered] why we haven't come back to a reboot. I mean, I would love nothing more than to revisit Goliath. You know, he was absolutely one of my very, very, very, very favorite characters. I've always maintained that when I grow up, I want to be like Goliath."
All episodes of "Gargoyles" are currently streaming on Disney+.

Would you want Jordan Peele to do something with the property, or would you rather it get left alone? Let us know in the comments!